An exotic oasis in which to celebrate
The Palm Room presents a truly theatrical climax to the ground floor State Rooms where gilded palm tree columns and a spectacular domed apse frame an eighteenth-century copy of the famous Medici Venus.
This unique space has hosted everything from cocktail parties to wedding proposals. The room has been transformed into a casino, a mixologist bar and even a stage for a chart-topping artist. In the summer months, French doors provide access to the generous private terrace overlooking the garden and Green Park.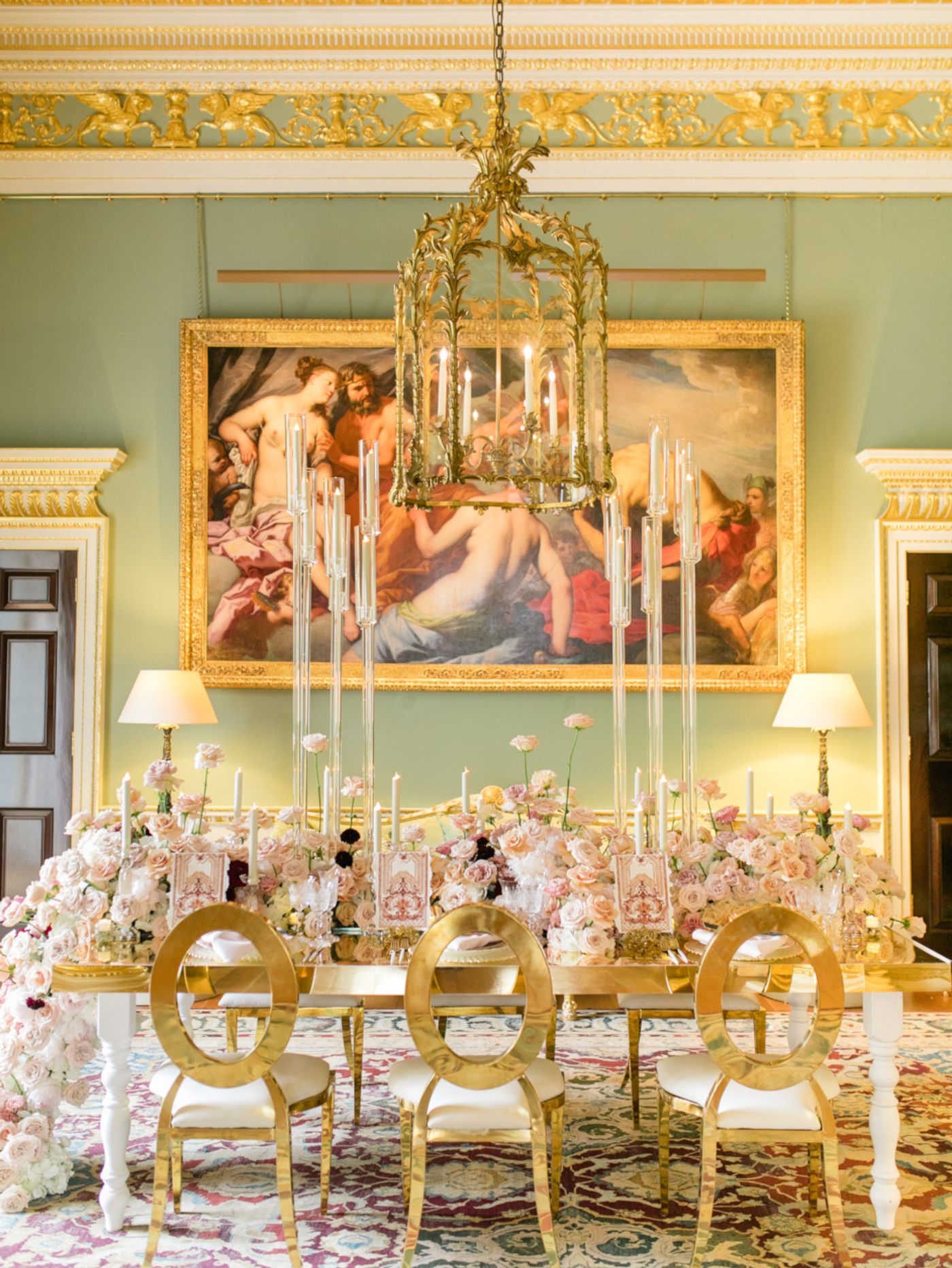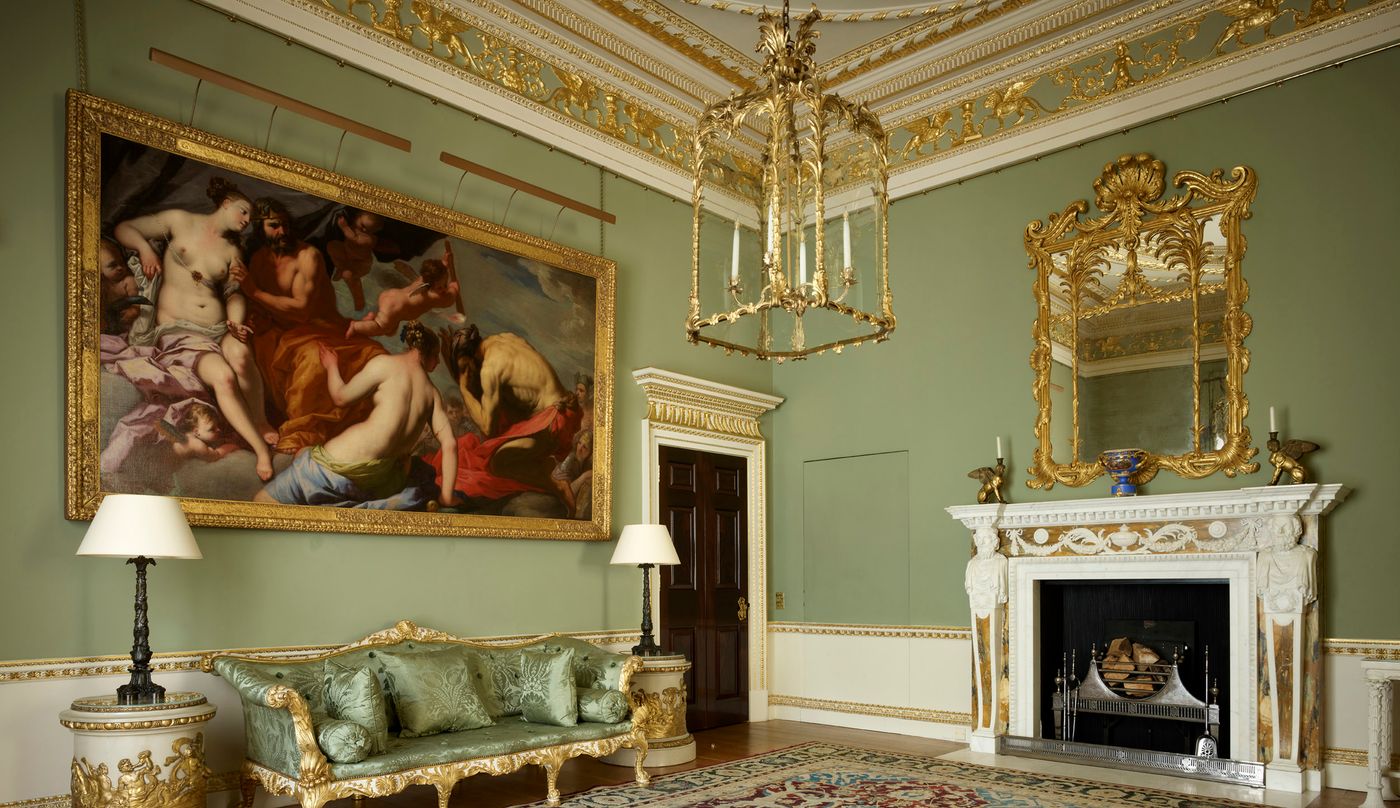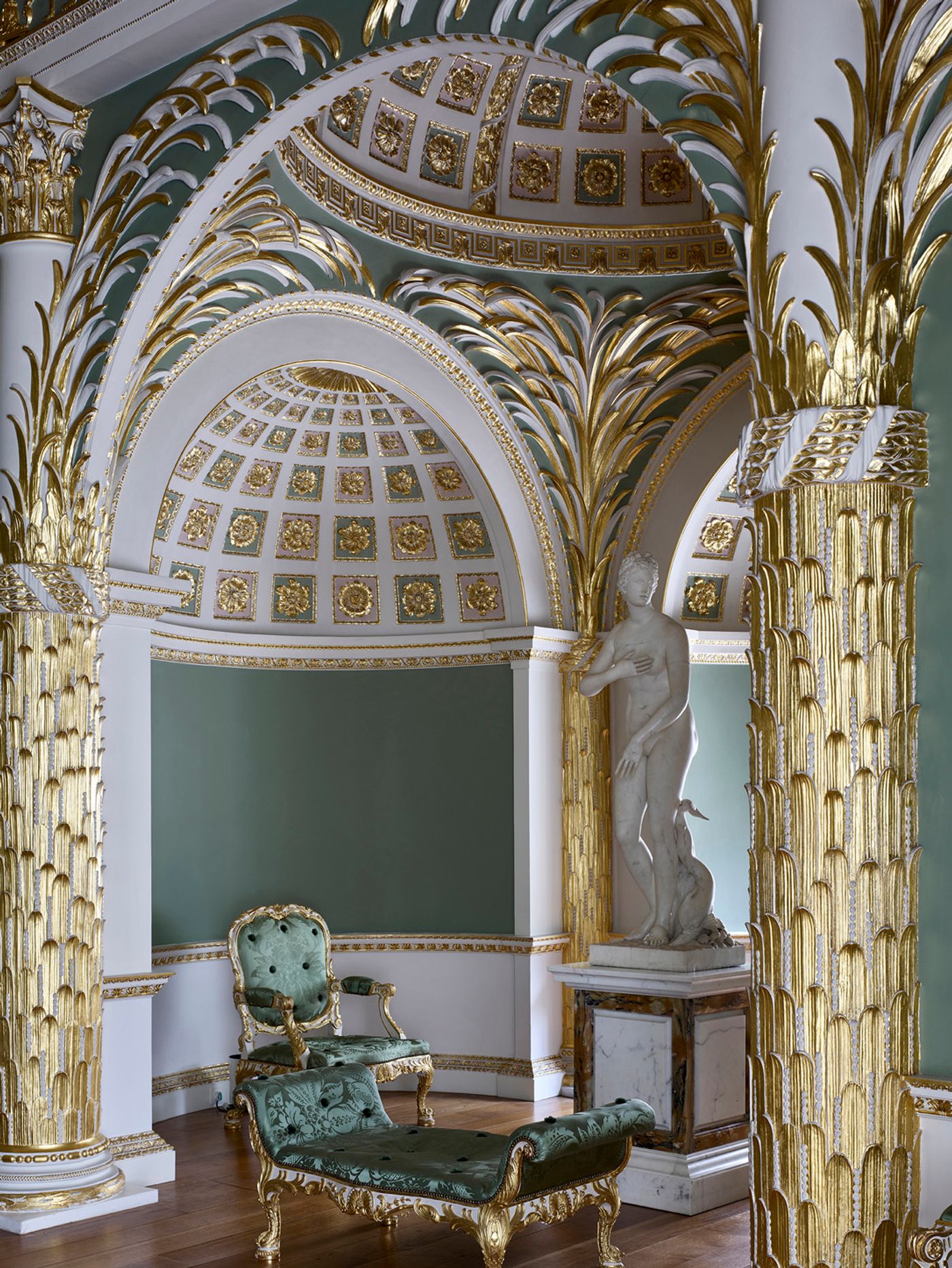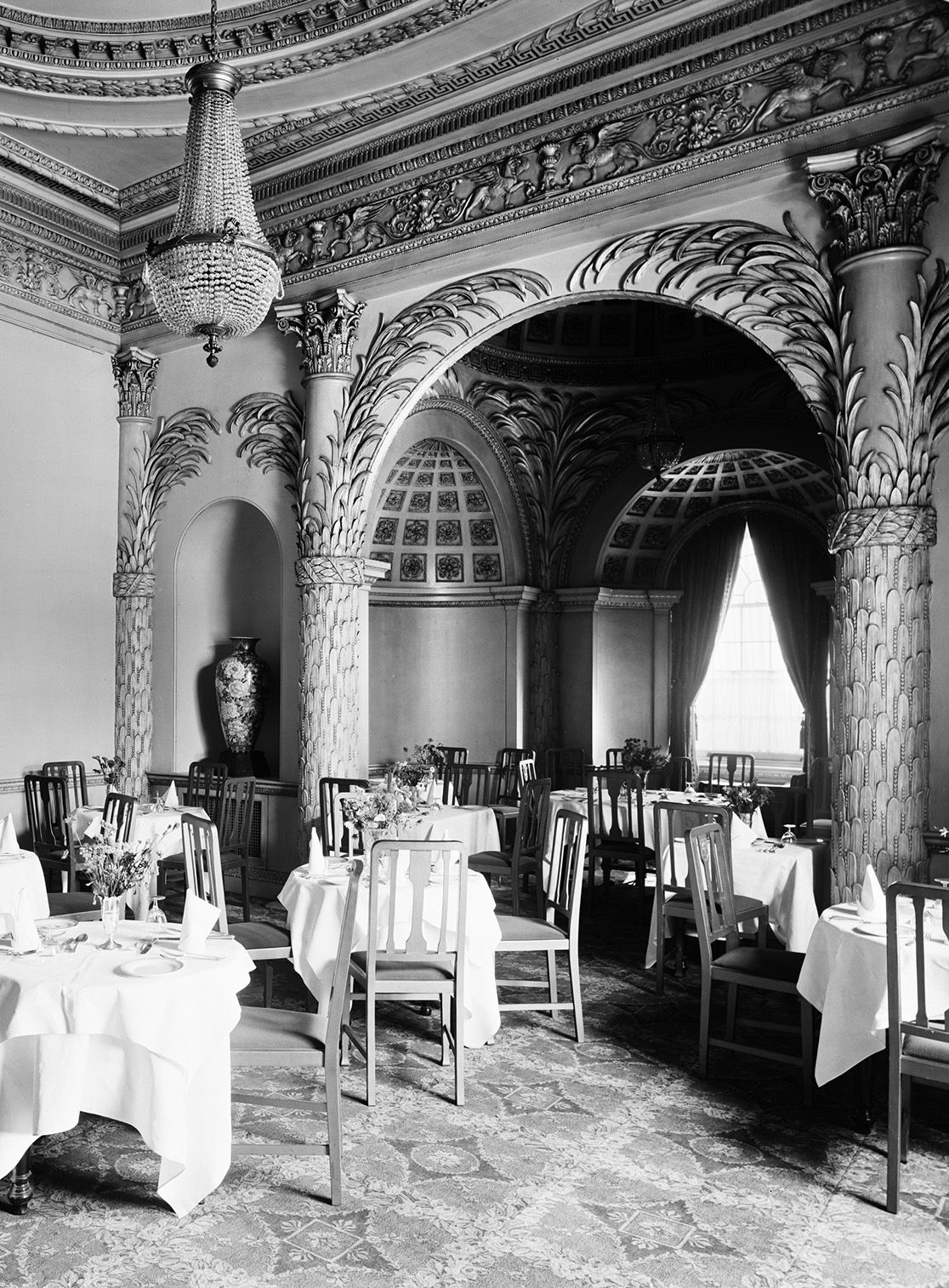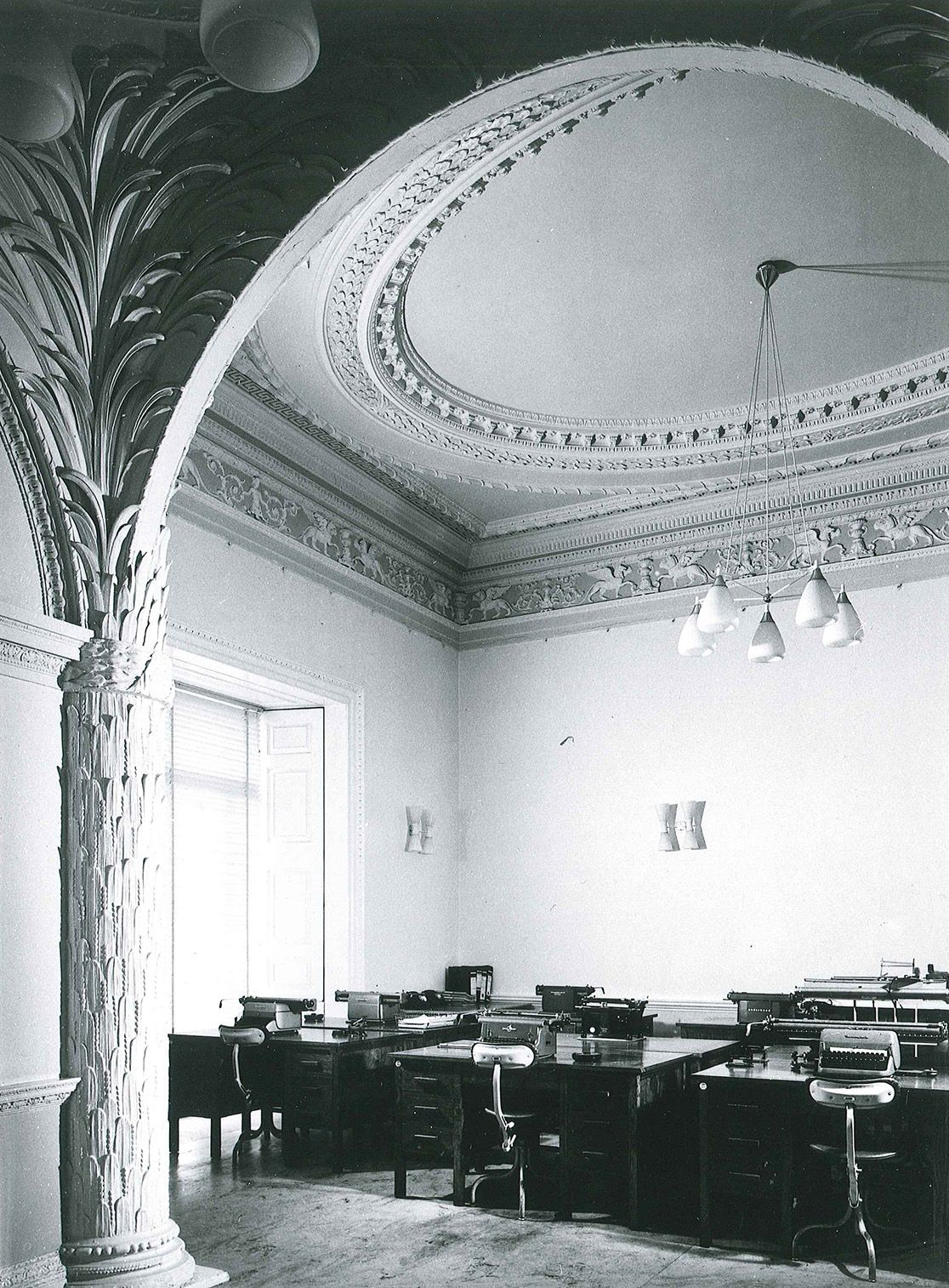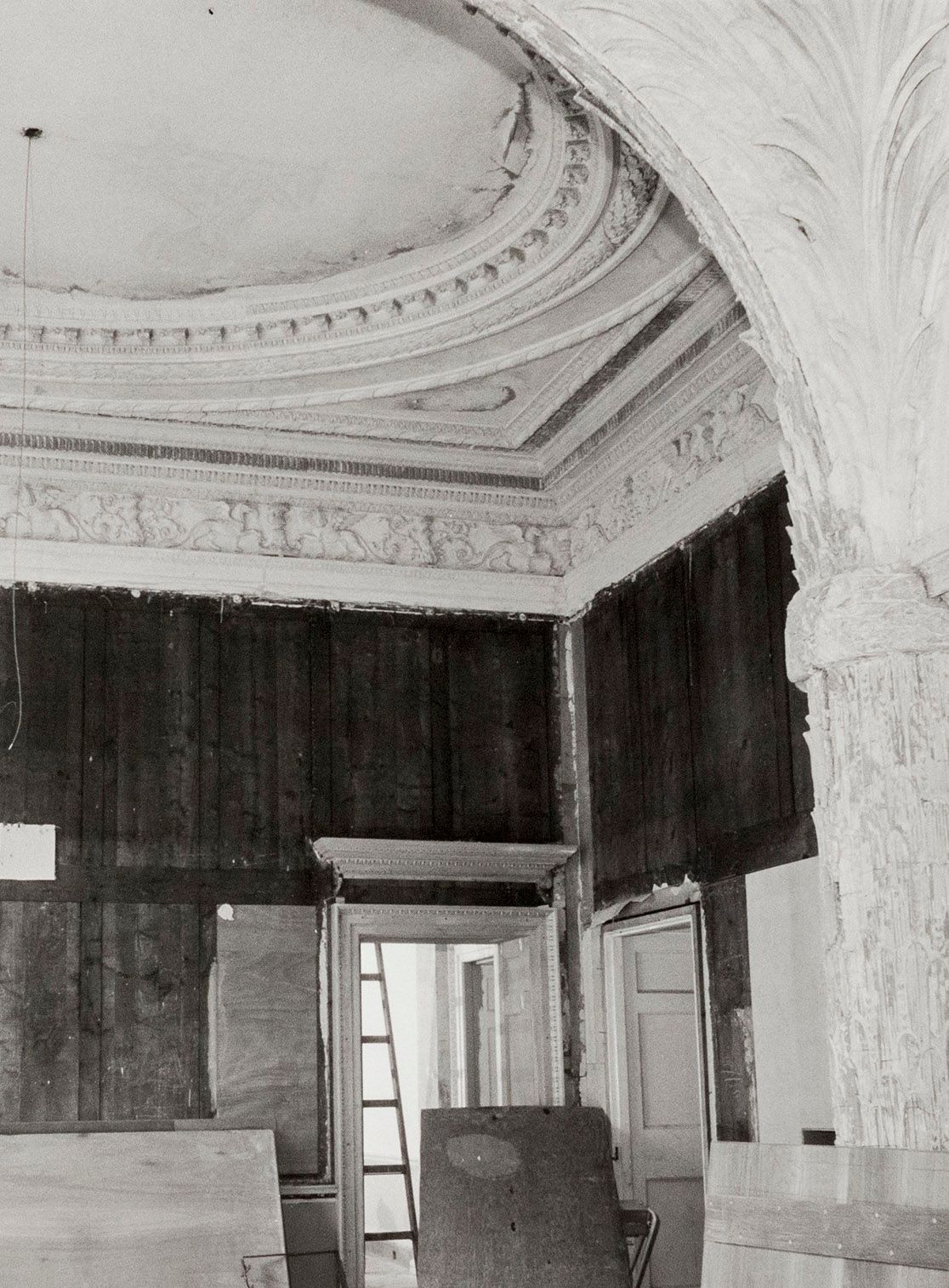 More about the Palm Room
John Vardy borrowed his fantastical design for the Palm Room from an earlier scheme for a bedchamber for King Charles II at Greenwich Palace. Vardy believed this design to be by Inigo Jones, the architect who first brought Palladian architecture to England in the early 1600s, although it was in fact by Jones's pupil John Webb. The arch formed by the carved and gilded palm tree columns was originally conceived by Webb as a framing device for a royal bed and the palm was, appropriately, a symbol of fertility. At Spencer House, however, the Palm Room served as a drawing room before being converted into a library by the Second Earl Spencer.
The frieze around the main ceiling features griffins and candelabra and is copied from the Temple of Antoninus and Faustina in Rome. However, the griffin was also the heraldic supporter of the Spencer coat of arms.
The room is furnished with a suite of four replica armchairs, a settee and a pair of benches. These pieces were commissioned as part of the restoration of the house in the 1980s and were made by the carver Ben Bacon, working from examples from the original set which is now dispersed throughout various museums and private collections across the world.
The Palm Room was known as 'The Egyptian Dining Room' while the Ladies Army and Navy Club occupied the house. It later housed the typing pool for the British Oxygen Company. During the restoration, significant work was needed to repair the original plasterwork and sections of the palm tree columns had to be recarved by Dick Reid's team. Dick and his team also created the magnificent Carrara and Siena marble chimneypiece, copied from the original now in the Marlborough Room at Althorp House. Sign Up to our Newsletter
Sign up to our newsletter if you would like to receive updates about the house and details of any upcoming special tours and public events.