Polished wood, comfortable armchairs and an unrivalled view over Green Park
The Library is furnished in the style of a family library of the early nineteenth century; rich mahogany furniture, cabinets full of books and walls hung with prints and mementoes of the Spencer family and their circle combine to create an atmosphere of warmth and homely comforts.
Guests can mingle with pre-dinner drinks or retire here at the end of the evening for conversation over coffee and digestifs. In fine weather, the pair of French doors open onto the private terrace that spans the entire west front of the house, giving lovely views over the garden and Green Park.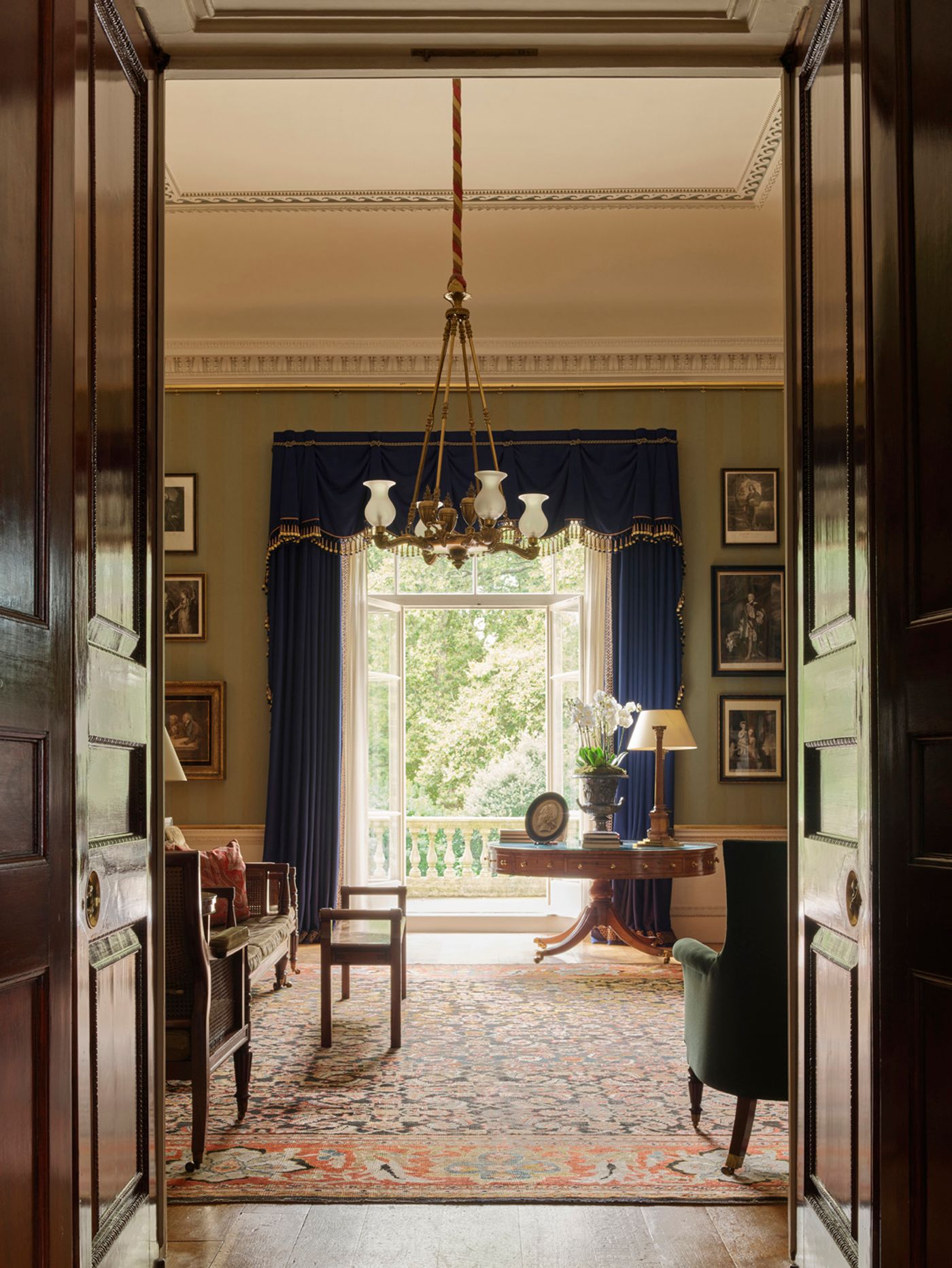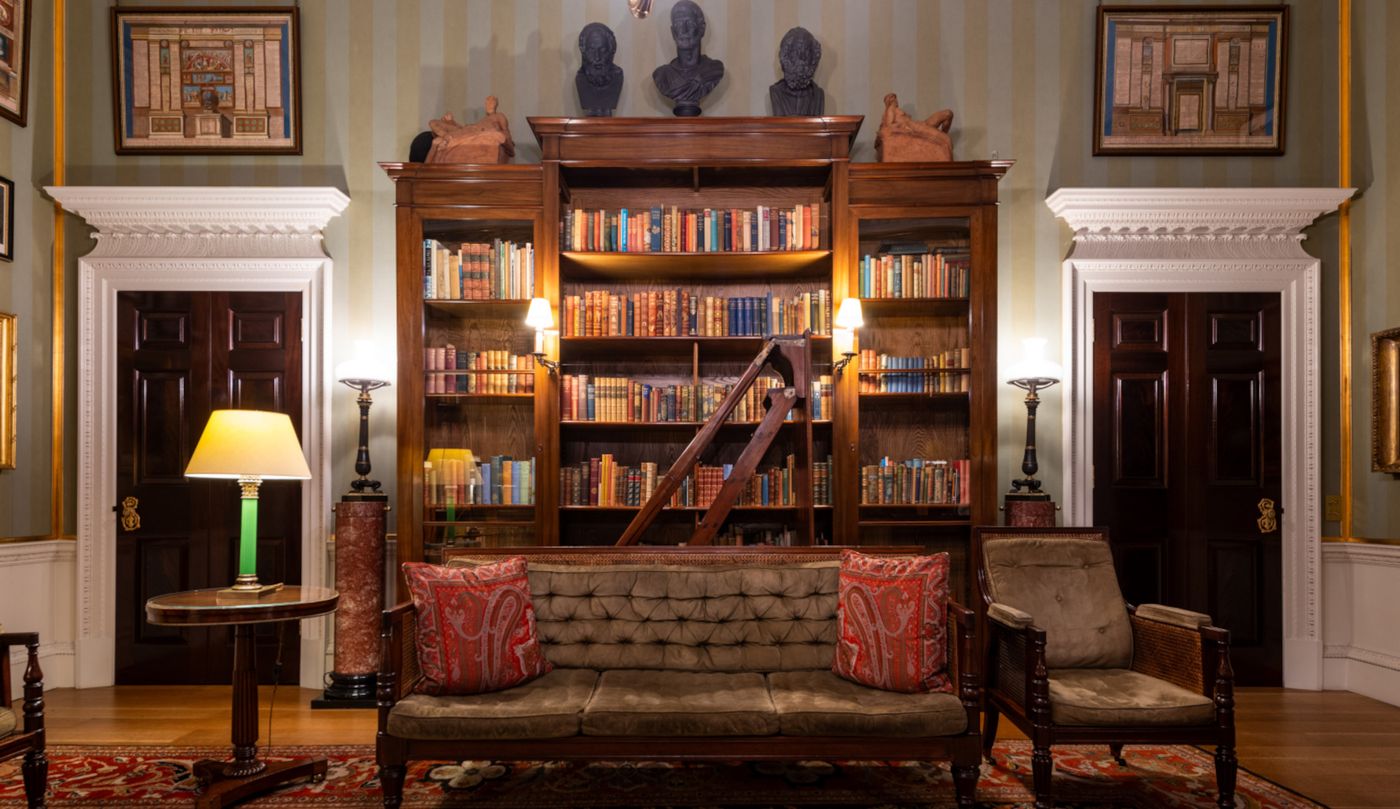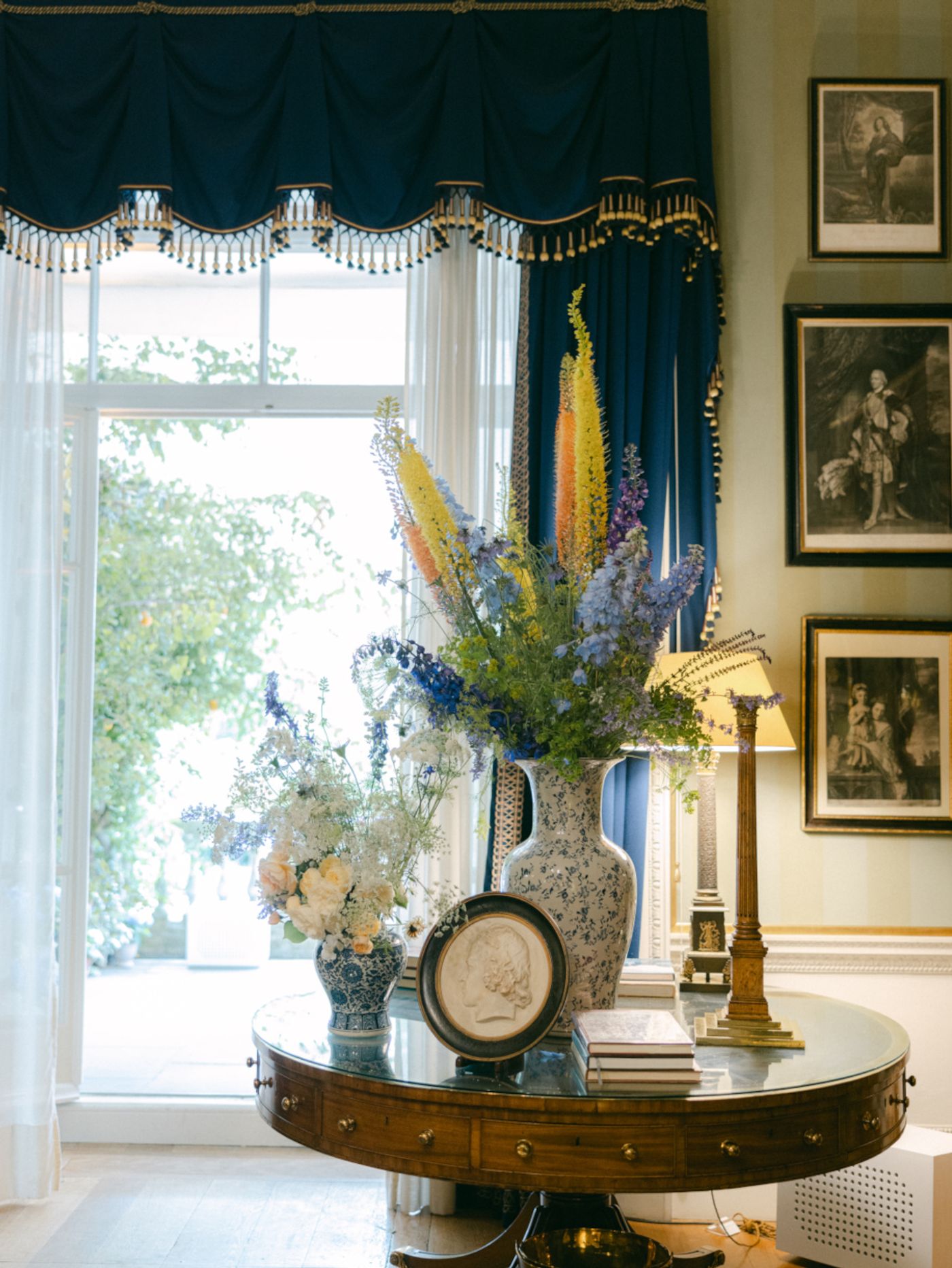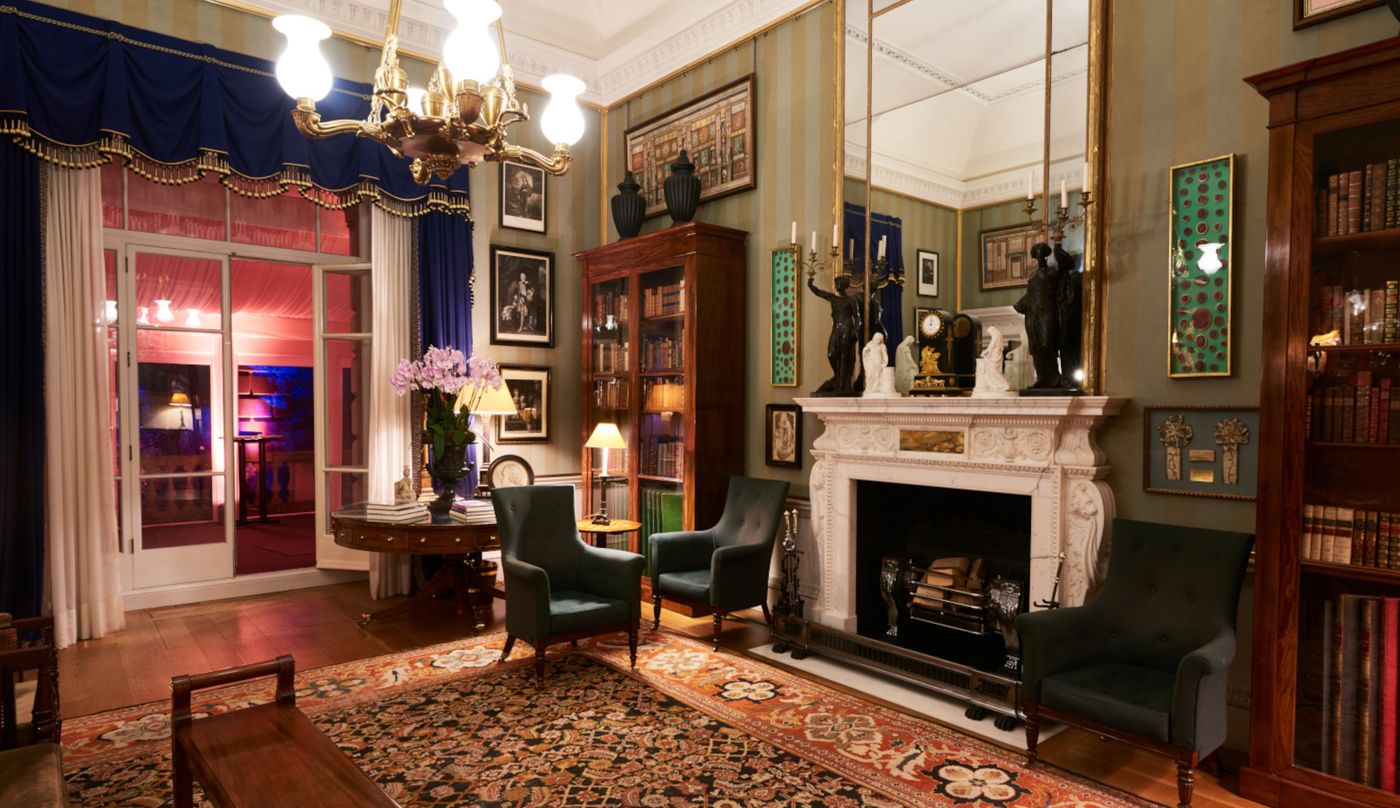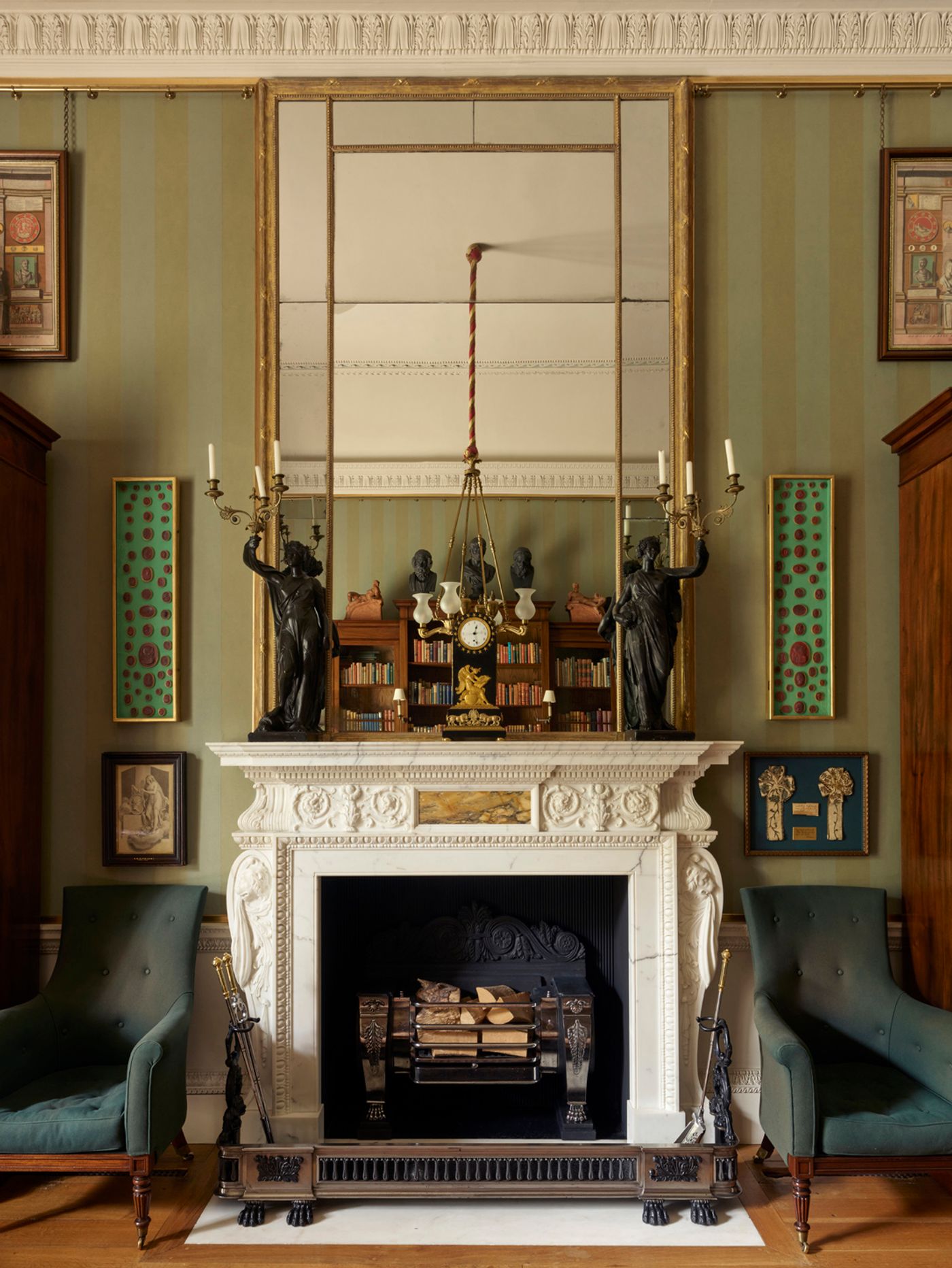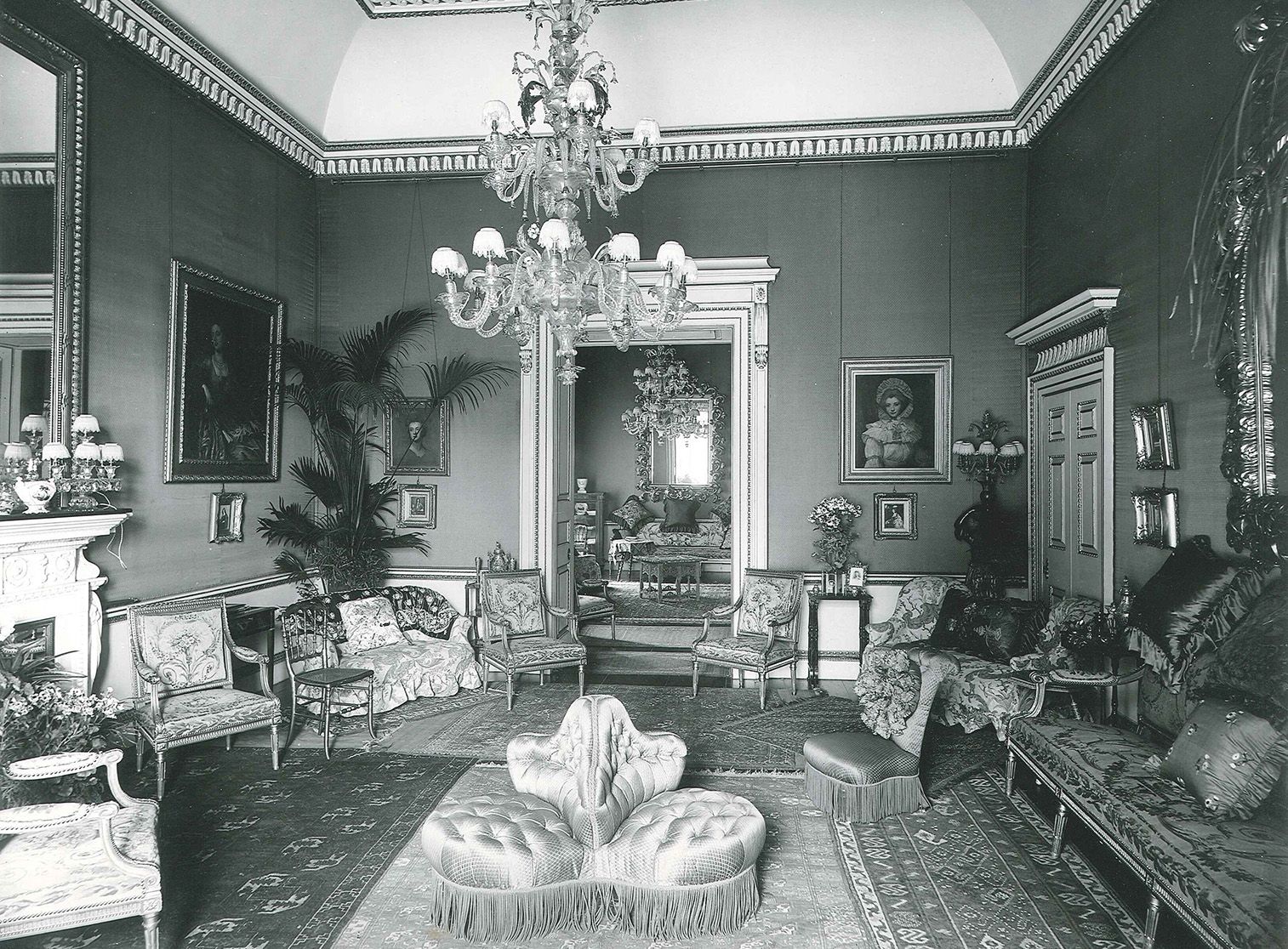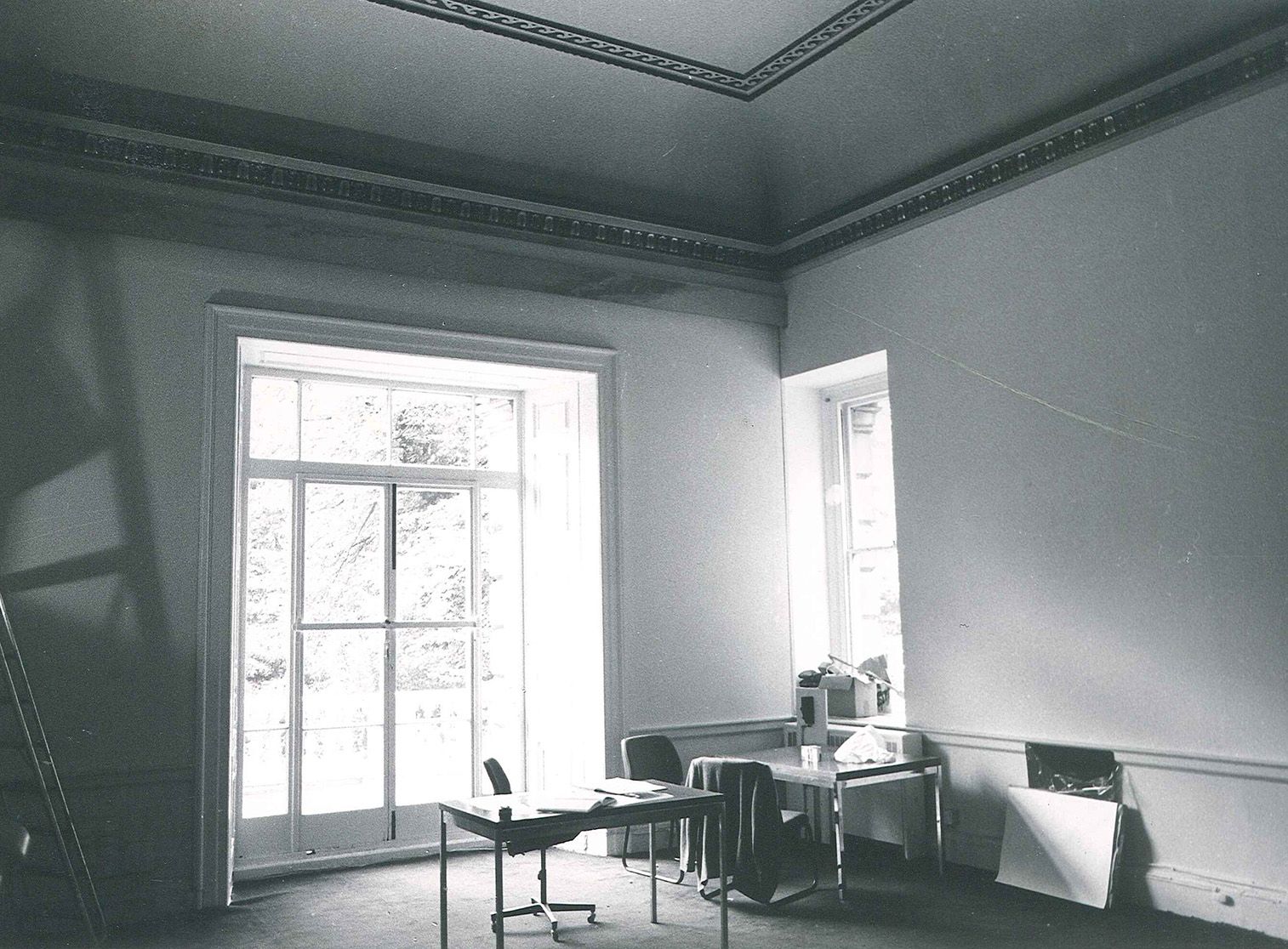 More about the Library
This room is described as a drawing room on the original floor plan but by 1769 it was referred to as 'Lord Spencer's Library'; it was probably used as a combination of both.
However, the historical survey and paint analysis undertaken during the 1980s restoration was not able to uncover much firm evidence about the original appearance of the room. Its current decoration therefore reflects the period of the Second Earl's residence at Spencer House, and incorporates the changes made by the architect Henry Holland in the 1780s.
These changes included knocking the Library through to the adjoining Ante Room, replacing the original sash windows with the pair of French doors on the west wall and possibly adding the acanthus leaf frieze and wave-scroll border to John Vardy's original coved ceiling.
The Carrera marble chimneypiece (the original of which is now in the Great Room at Althorp), chair rail, skirtings and the doorcases on the south wall were all faithfully re-made by Dick Reid and his team during the 1980s restoration. Sign Up to our Newsletter
Sign up to our newsletter if you would like to receive updates about the house and details of any upcoming special tours and public events.