A majestic feat of engineering where Imperial Rome meets Ancient Greece
Guests joining us for seated dining will be invited to ascend the magnificent original cantilevered stone staircase up to the suite of State Rooms on the first floor. The striking trompe l'oeil effect of the balustrade, the impressive barrel-vaulted ceiling and a spectacular copper and bronze lantern from the famed barge of the Venetian Doge combine to provide an element of genuine spectacle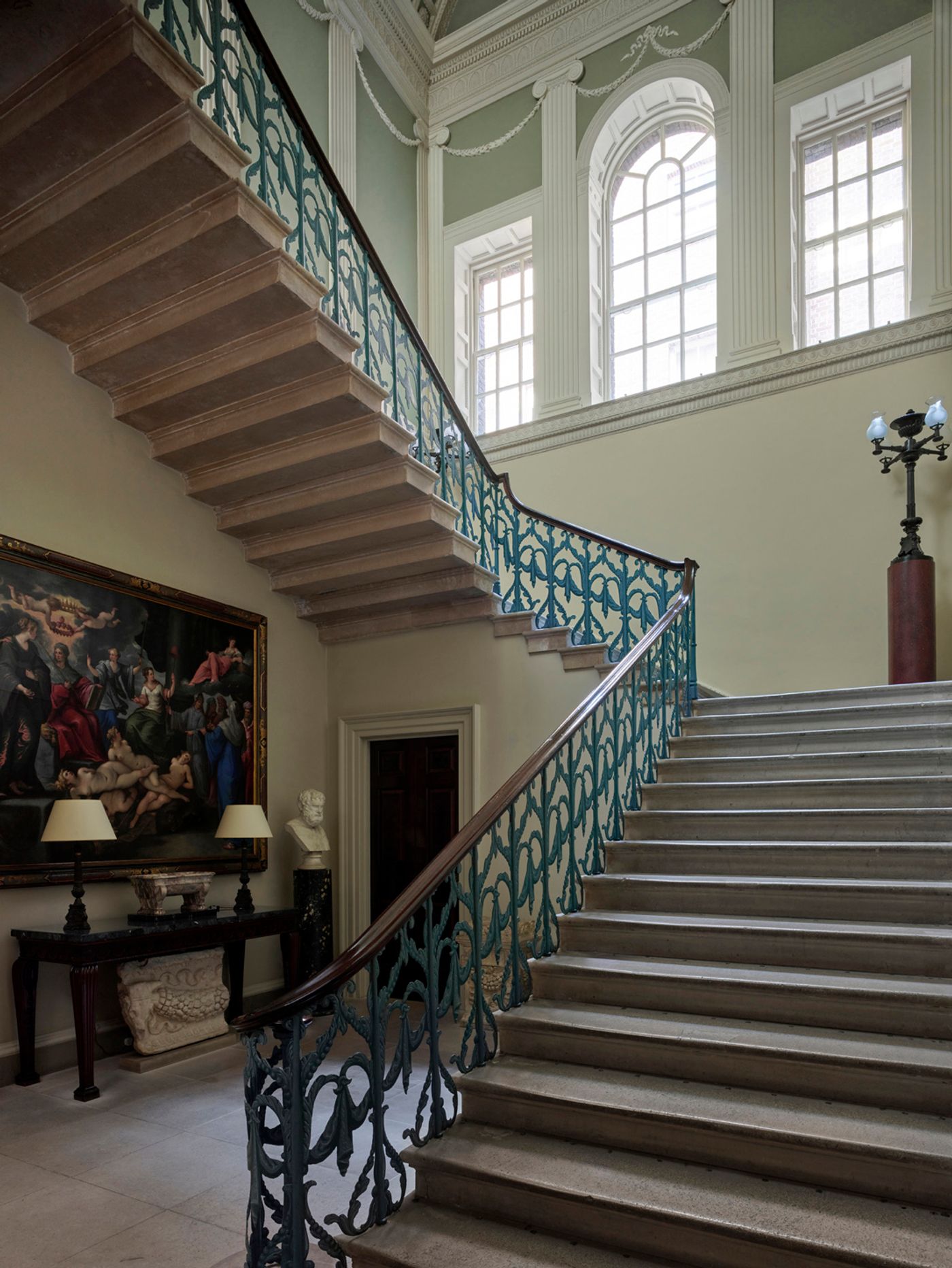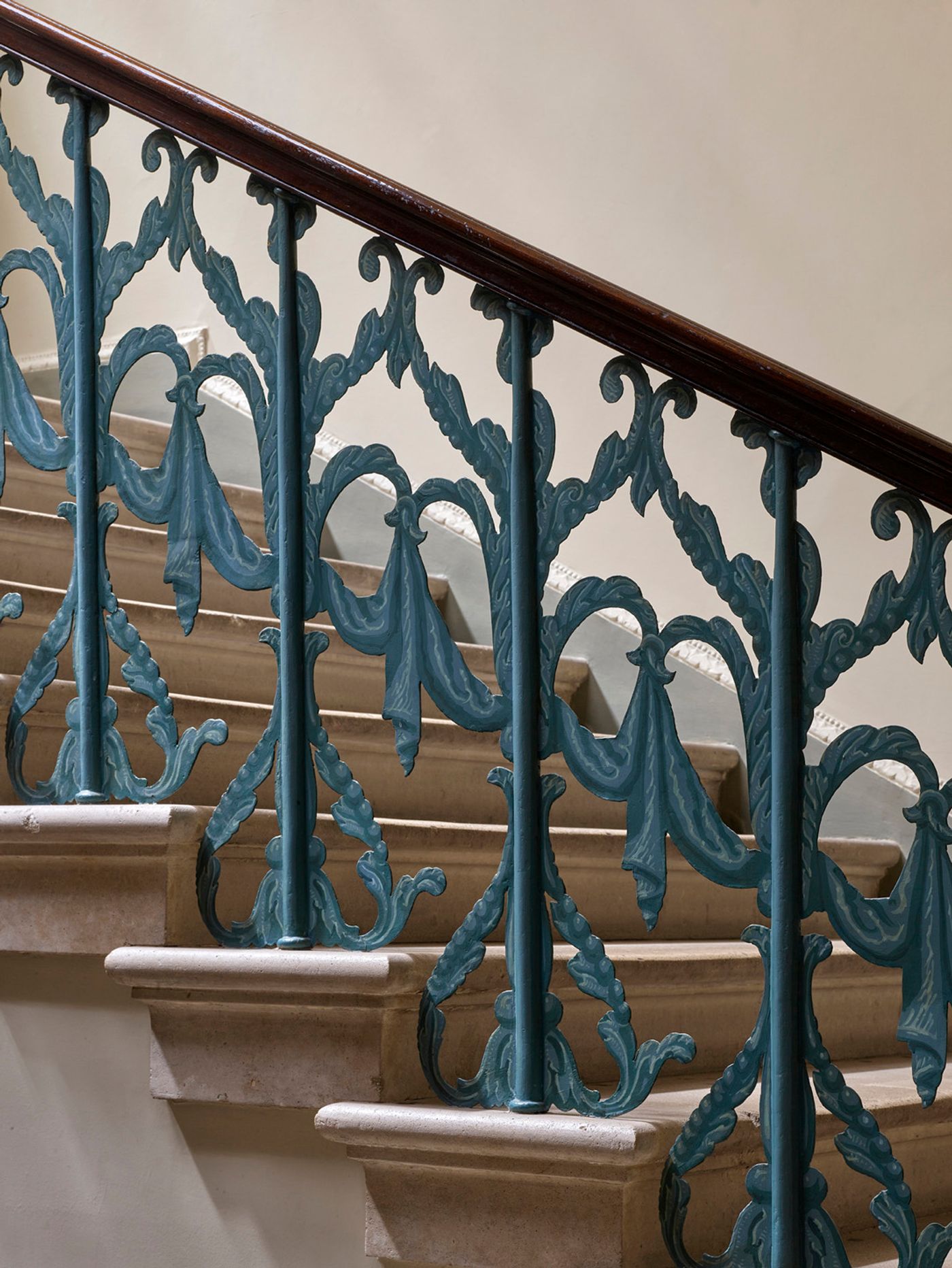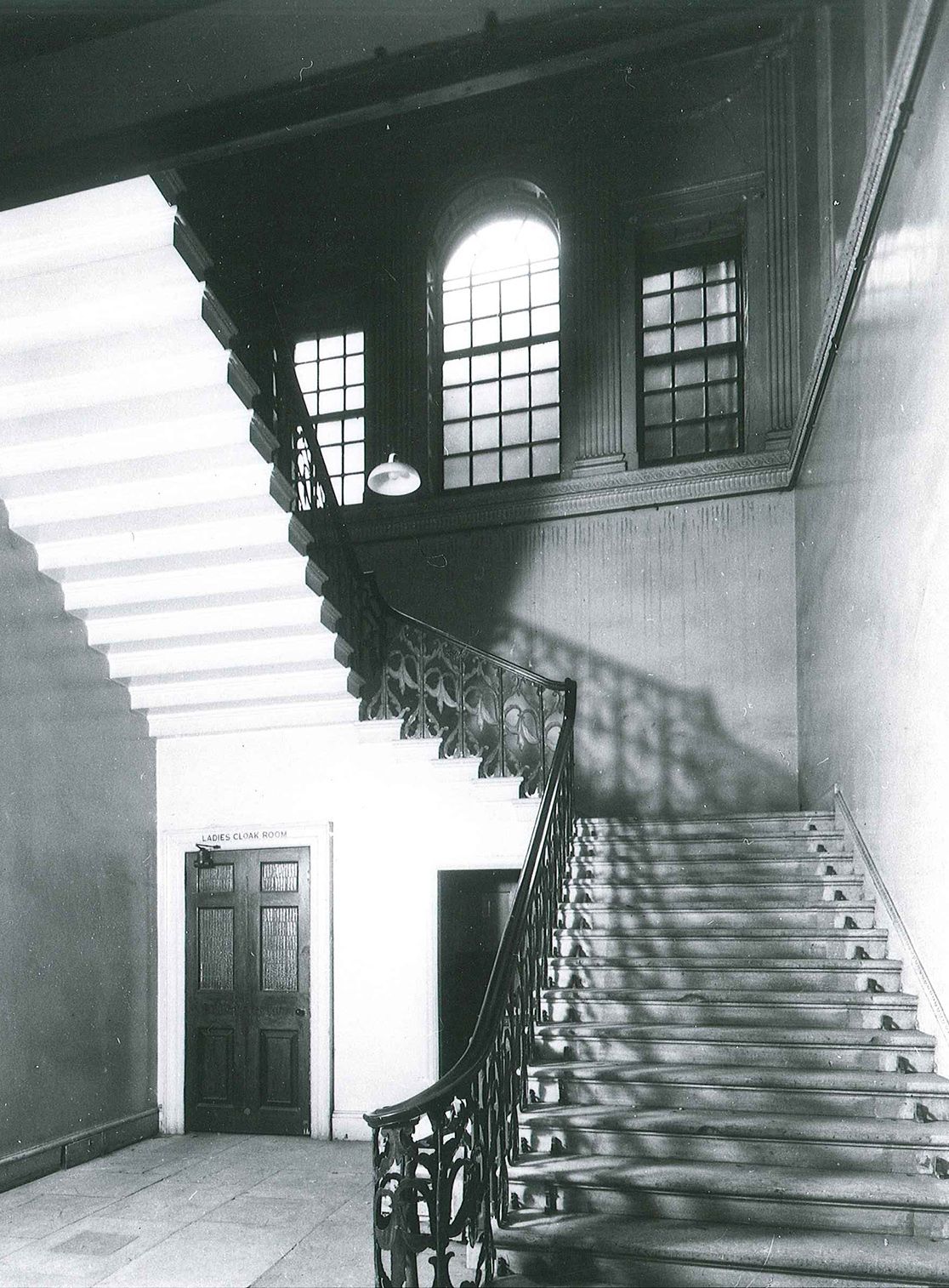 More about the Staircase Hall
James Stuart took over from John Vardy as the architect of Spencer House in 1758 and made some changes to the work already completed by his predecessor, including here in the Staircase Hall.
The beautifully detailed soffit (the underside of the landing) is carved from timber and uses a design copied from published drawings of the Roman ruins at Palmyra in Syria. Vardy originally separated the three compartments with Roman style scroll brackets; Stuart, however, replaced them with the current flat supports decorated with a Greek fret pattern.
The upper part of the hall was designed by Stuart to resemble the interior of a Greek temple, with garlands hung between the columns as if on a festival day. Stuart also added the elegant barrel-vaulted ceiling but retained Vardy's large Palladian-style window.
The staircase itself has a very unusual balustrade made of fretted metal painted to look like festoons of fabric. This trompe l'oeil effect was recreated during the 1980s restoration by Alan Dodd and Richard de Baer, based on analysis of the original painted layers. Sign Up to our Newsletter
Sign up to our newsletter if you would like to receive updates about the house and details of any upcoming special tours and public events.