'One of the noblest rooms in London' (Christopher Sykes, Private Palaces, 1985)
The Great Room is the largest and most magnificent of the State Rooms at Spencer House; it was designed as a setting for receptions and balls and also as a picture gallery for the Spencers' art collection. Its impressive dimensions mean that the Great Room is still a highly versatile and truly breathtaking events space, capable of seating up to 96 people. With our in-house catering team just steps away, we can create the most memorable of celebrations.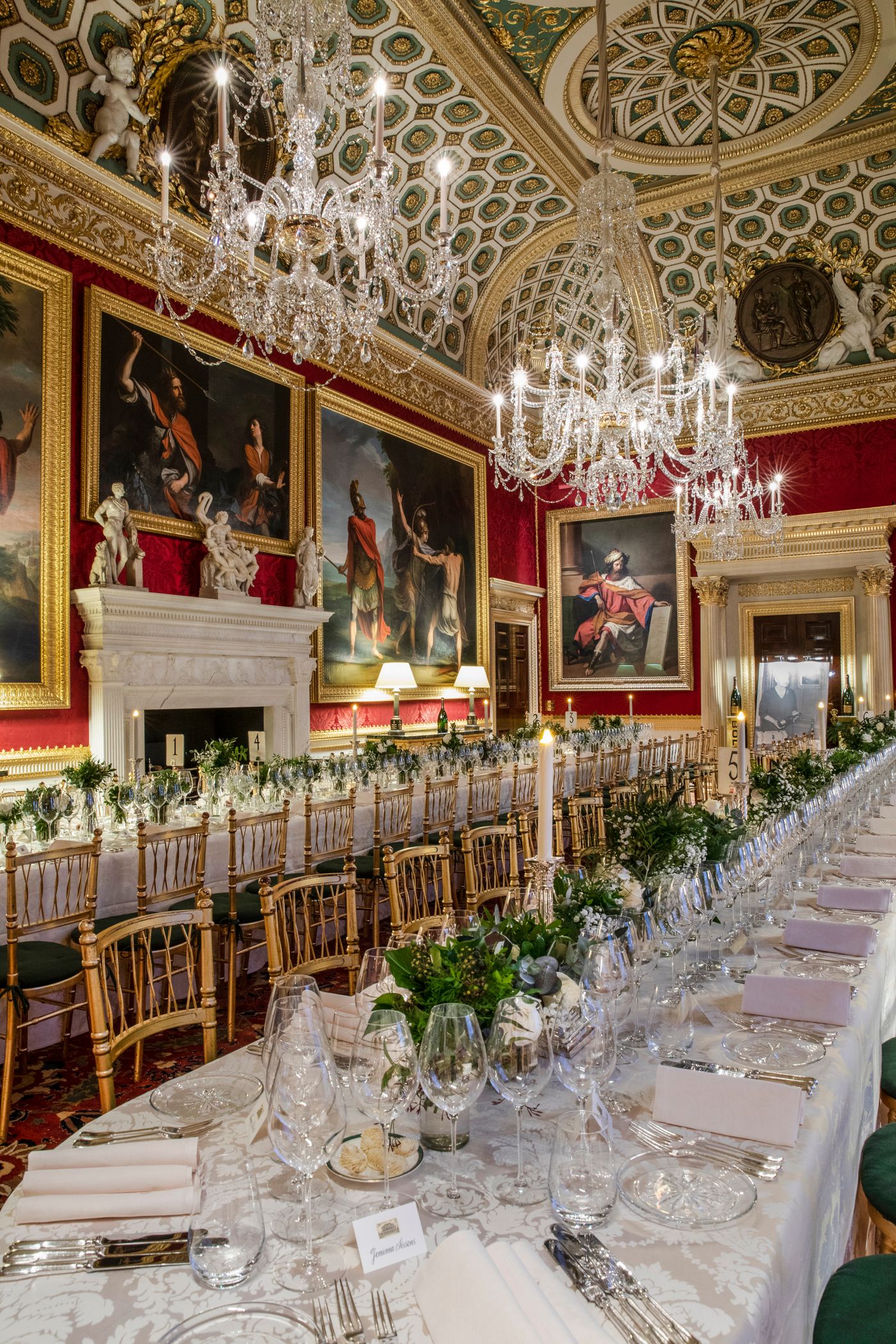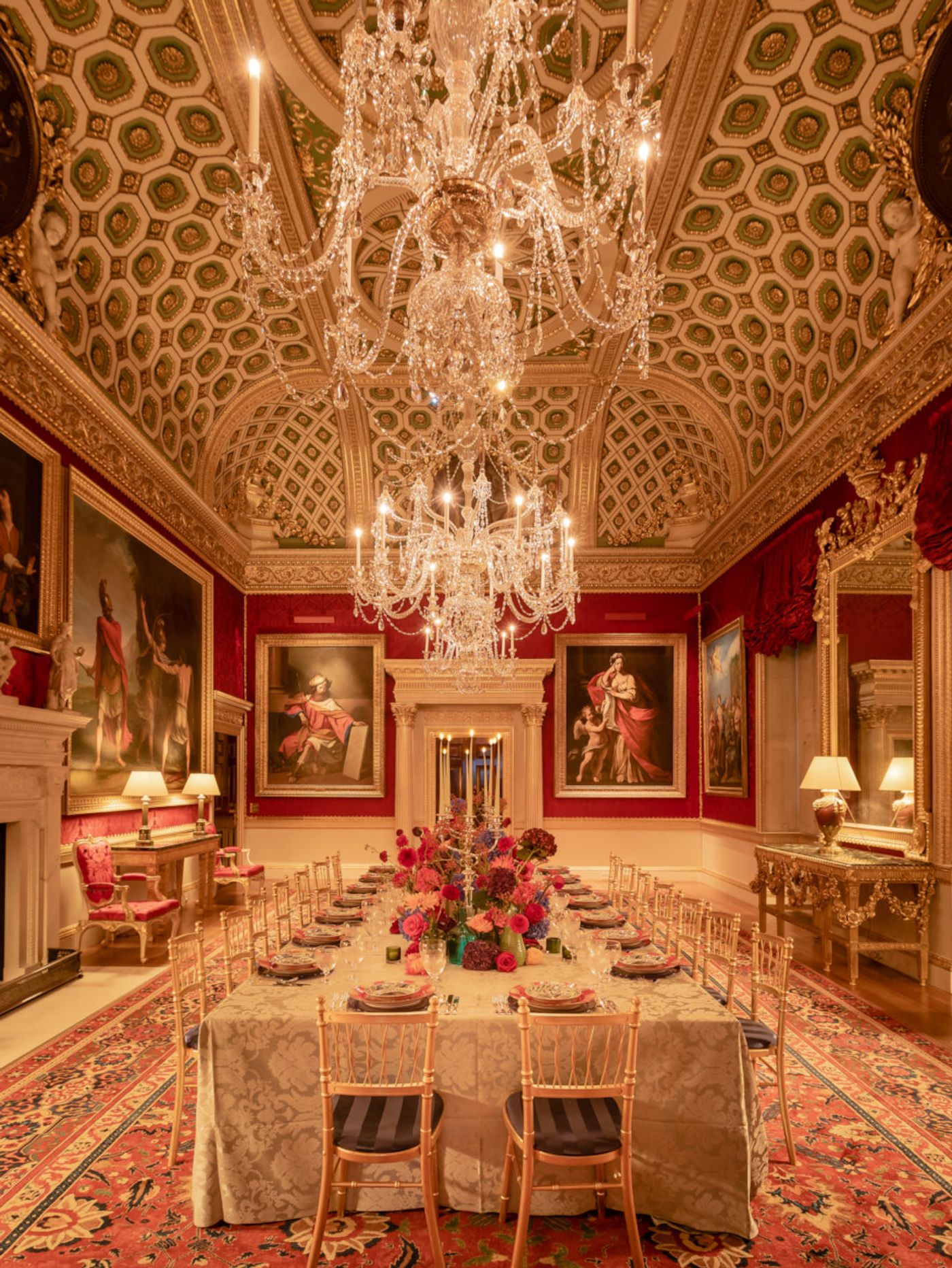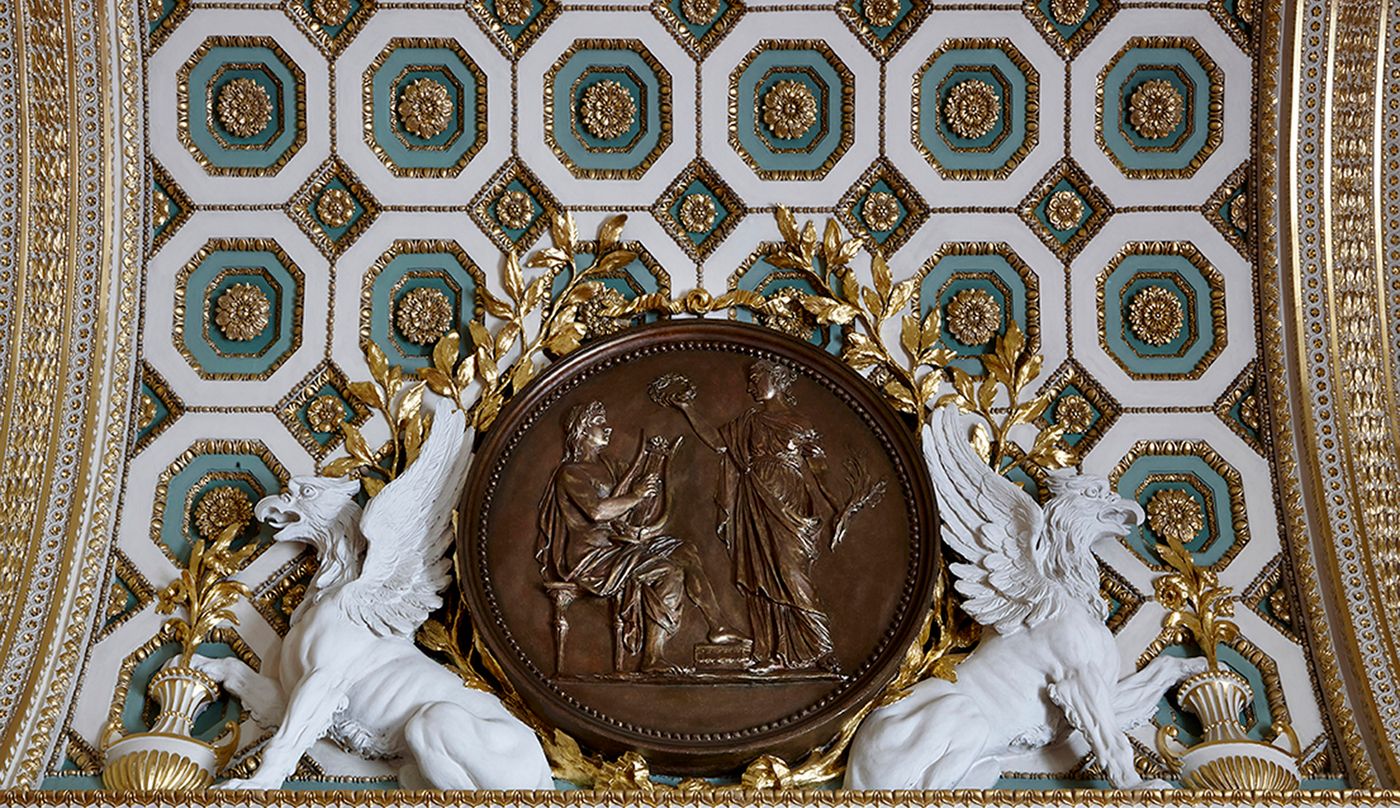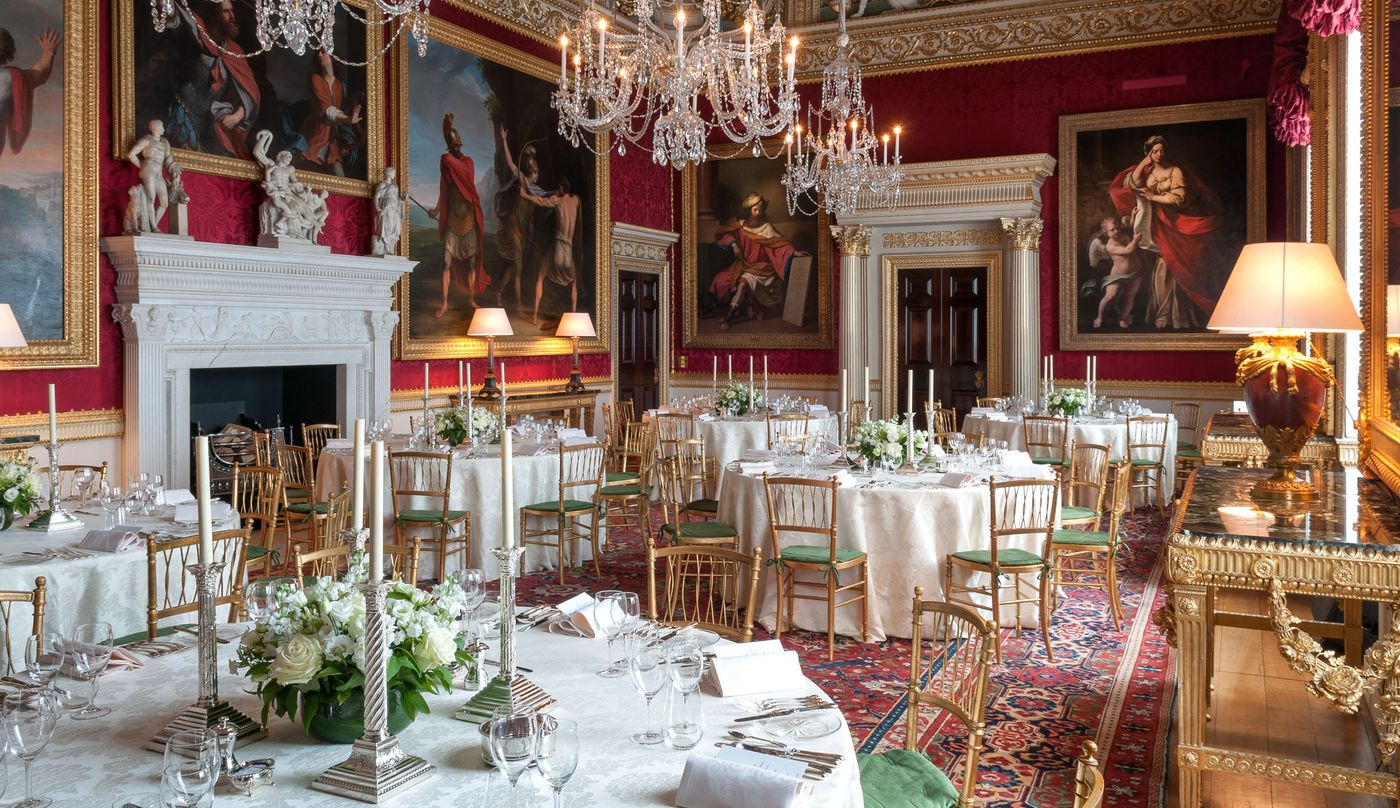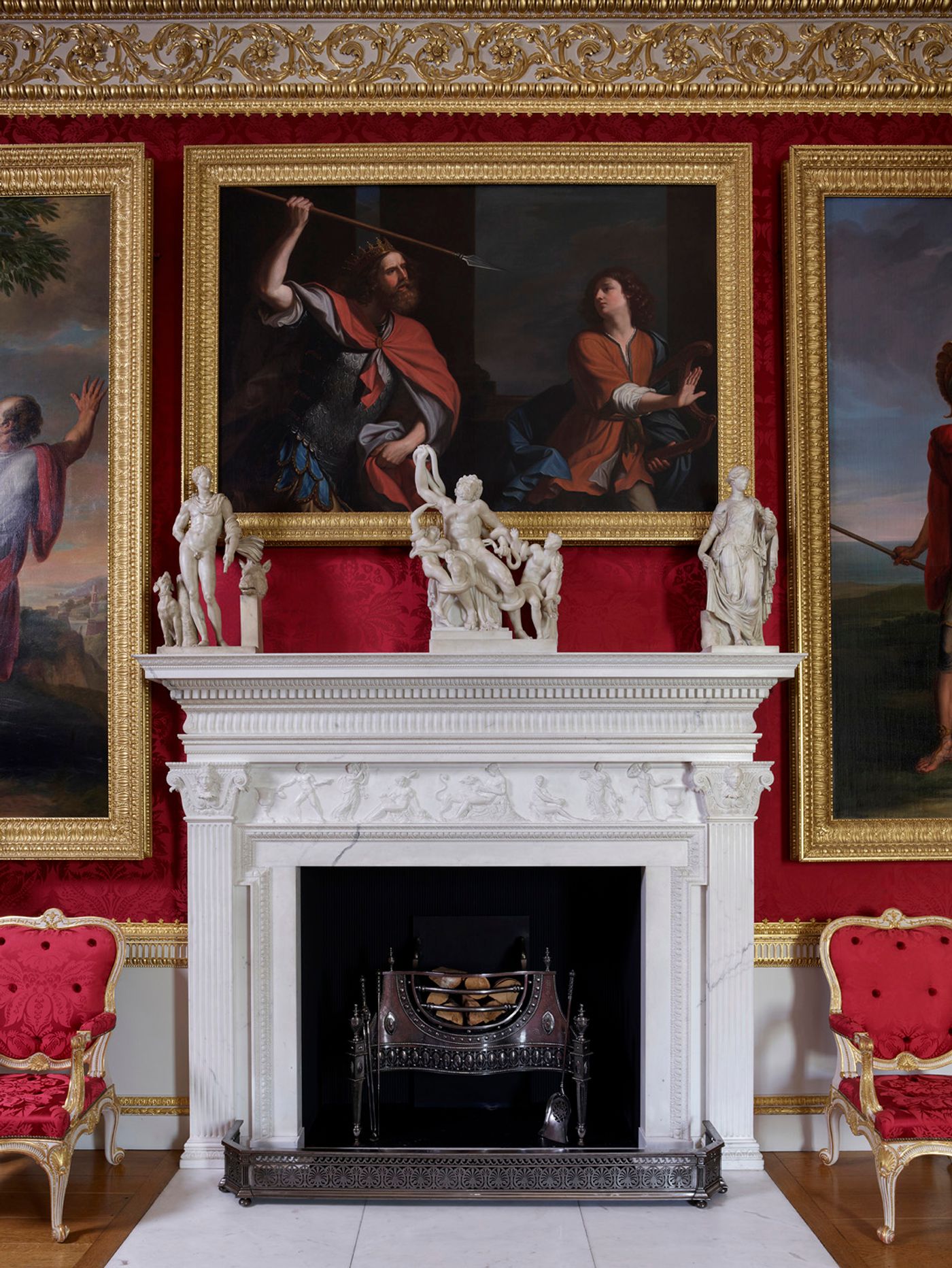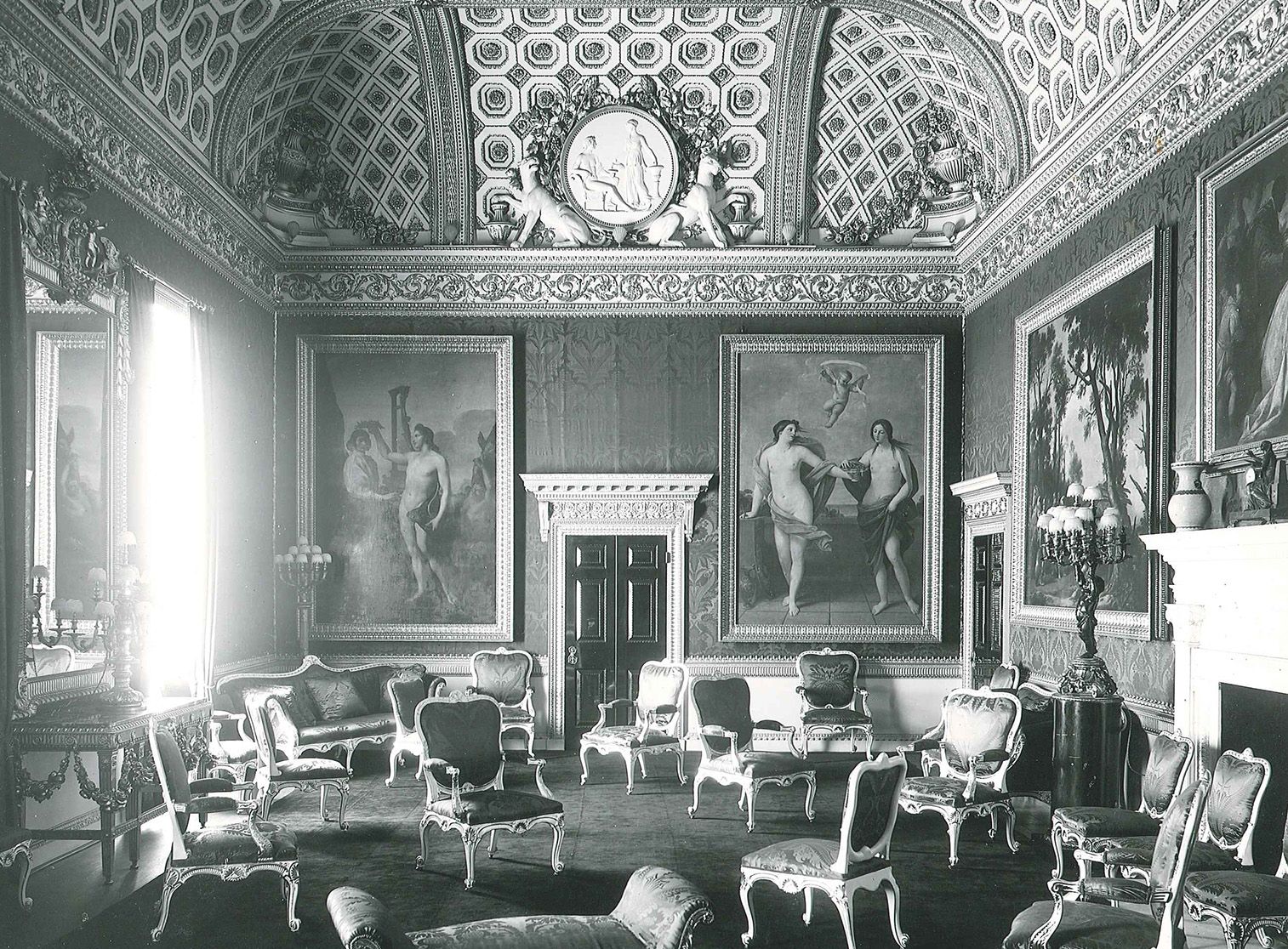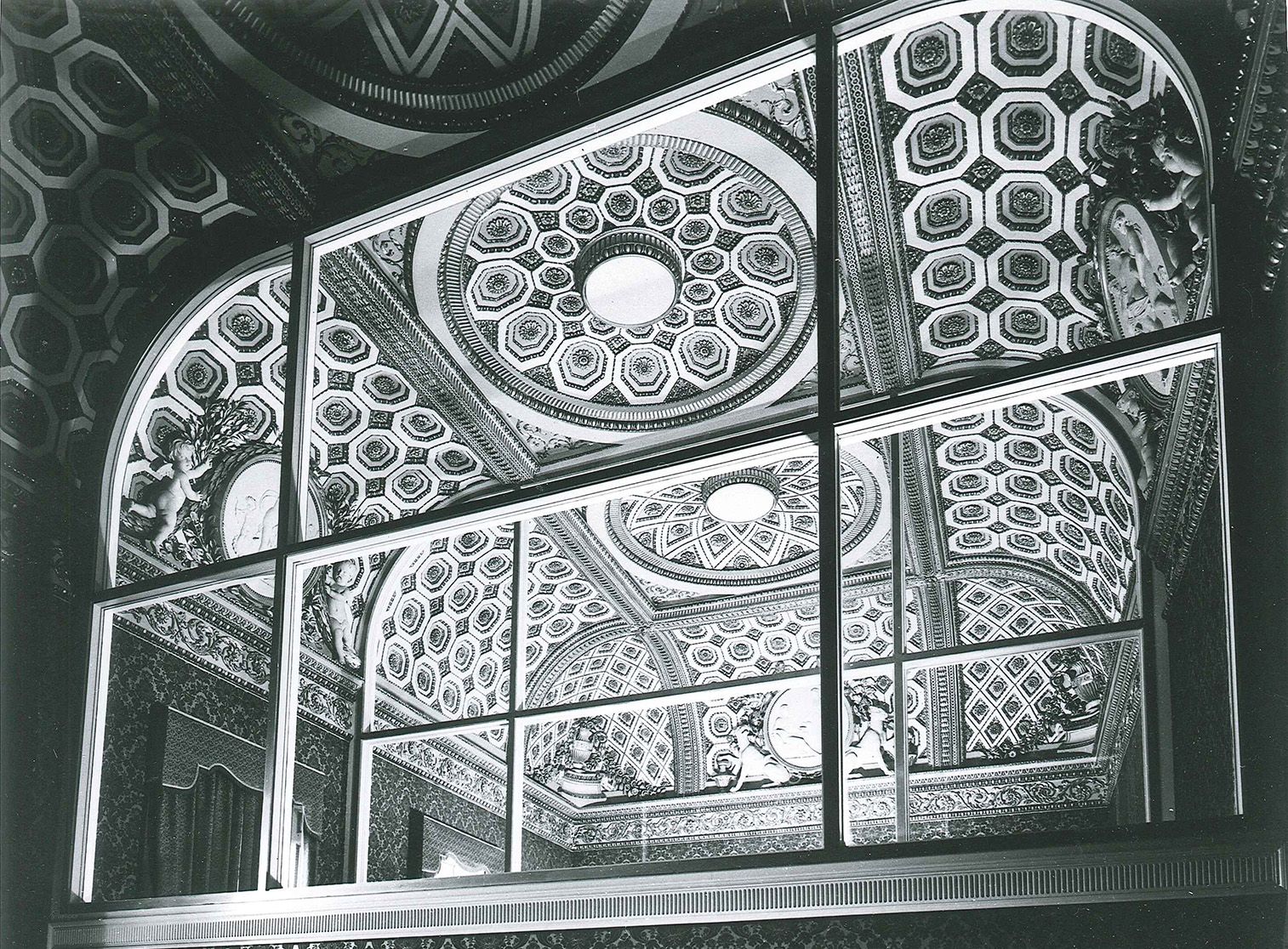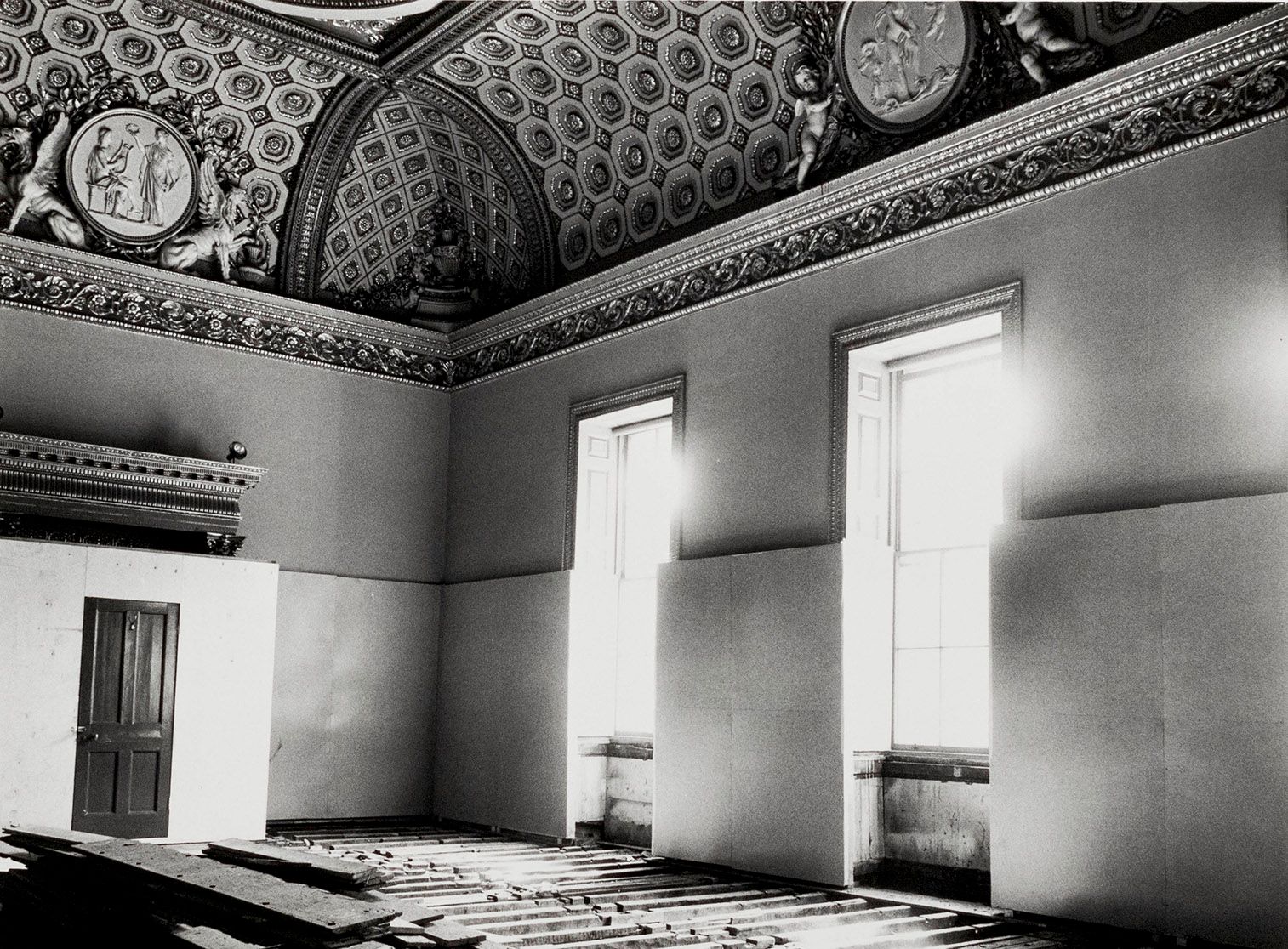 More about The Great Room
'Great Rooms' were coming into fashion around the time Spencer House was built, as it became more common among London's high society to throw grand receptions for hundreds of people at a time.
The coved ceiling is decorated with coffering derived from the Basilica of Maxentius in Rome while on each of the four sides is a large plaster roundel, painted to look like bronze Roman medallions. The subjects of these medallions represent the hospitable and artistic functions of the room – Bacchus, the god of wine looks across at Apollo, the god of music and the arts. Romance and beauty are also represented in the forms of Venus driving her chariot and the Three Graces.
James Stuart integrated the Spencers' display of Old Master paintings into the design of the room by creating frames that matched the pattern of the door and window surrounds. Several of the paintings on display today have had their own 'Stuart style' frames made to give an idea of how this original scheme looked.
The Great Room was used as a showroom when Christie's briefly occupied the house after the Second World War. It was then subdivided into three offices for the British Oxygen Company with huge plate glass partitions installed below the ceiling.
During the restoration, Dick Reid and his team produced the replica of the original chimneypiece, (now in the Long Gallery at Althorp) with its finely carved frieze of figures partly based on that of the Choragic Monument of Lysicrates in Athens, which Stuart illustrated in his publication Antiquities of Athens.
Dick and his team also carved the two pier tables and glasses, again replicas of the originals which are now at Althorp House. Their mouldings echo the architectural decoration of the Great Room while the mirrors are topped by charming pairs of putti driving Chariots of Love drawn by griffins.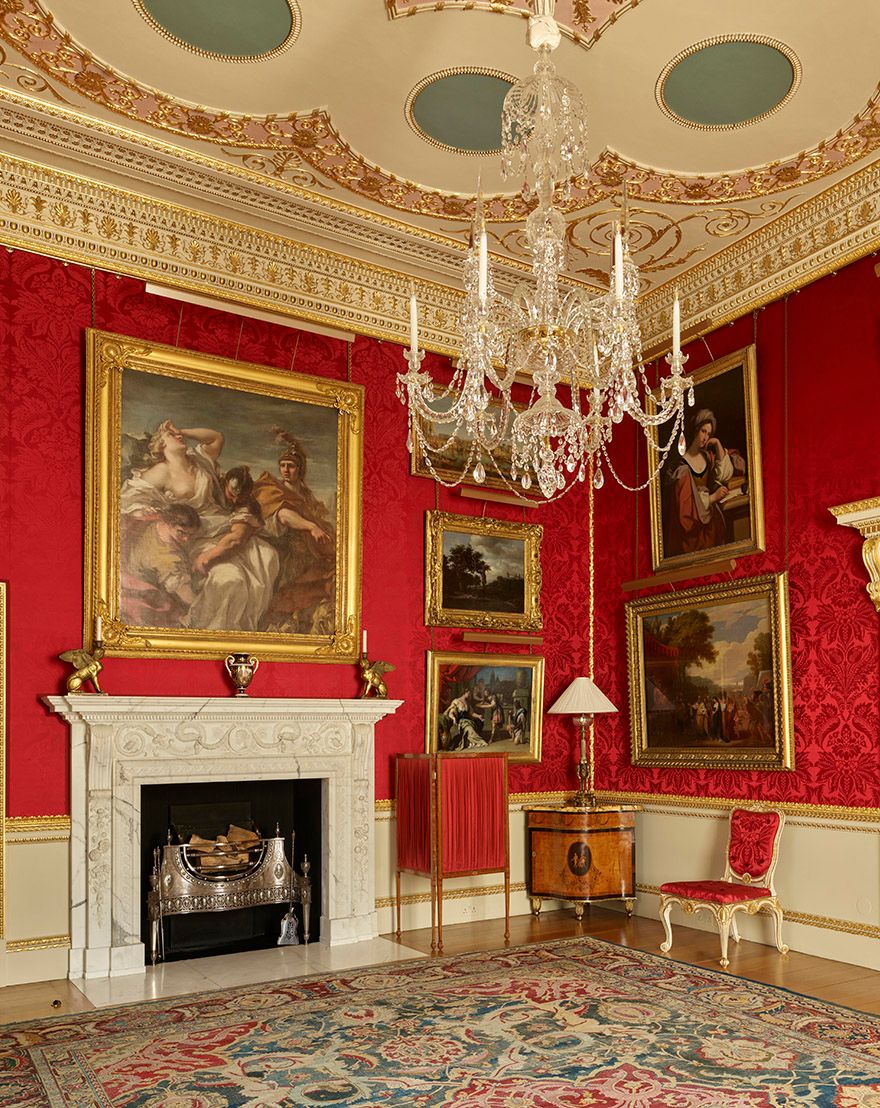 Lady Spencer's Room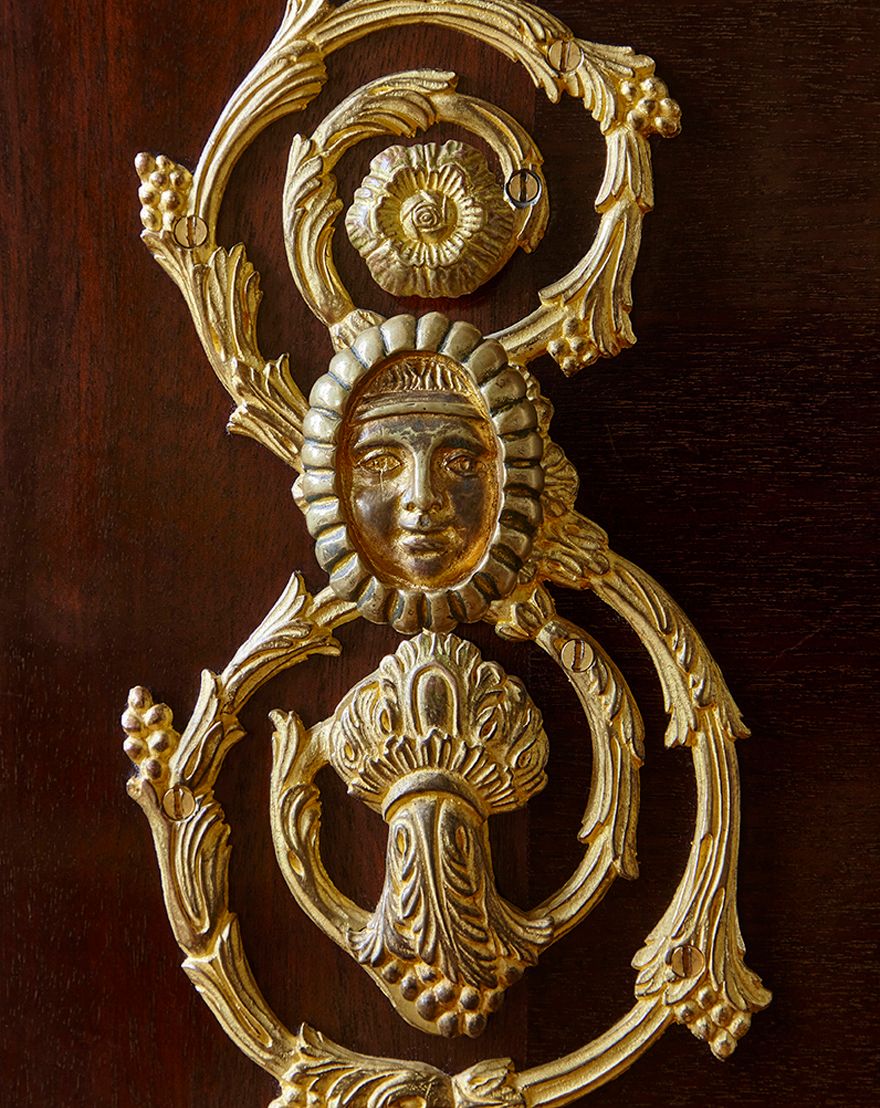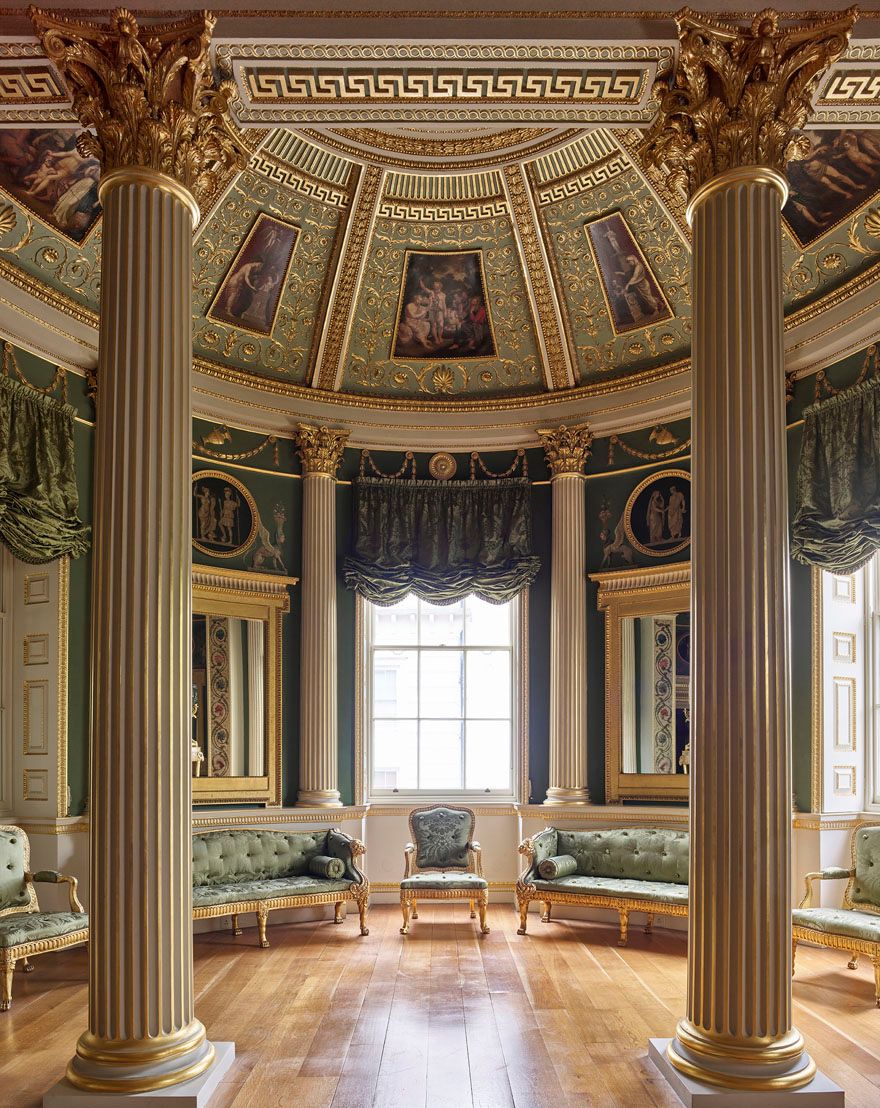 Sign Up to our Newsletter
Sign up to our newsletter if you would like to receive updates about the house and details of any upcoming special tours and public events.