A compact yet opulent interior evoking the grandeur of Imperial Rome
Originally a self-contained dining room used by the First Lord and Lady Spencer for family dining and small dinner parties, the Ante Room was later connected to the adjoining Library to make it the first stop on the ground floor circuit of reception rooms.
Today, this grand yet inviting space provides the perfect setting in which to welcome guests with a chilled glass of champagne or English sparkling wine served by our team of professional butlers.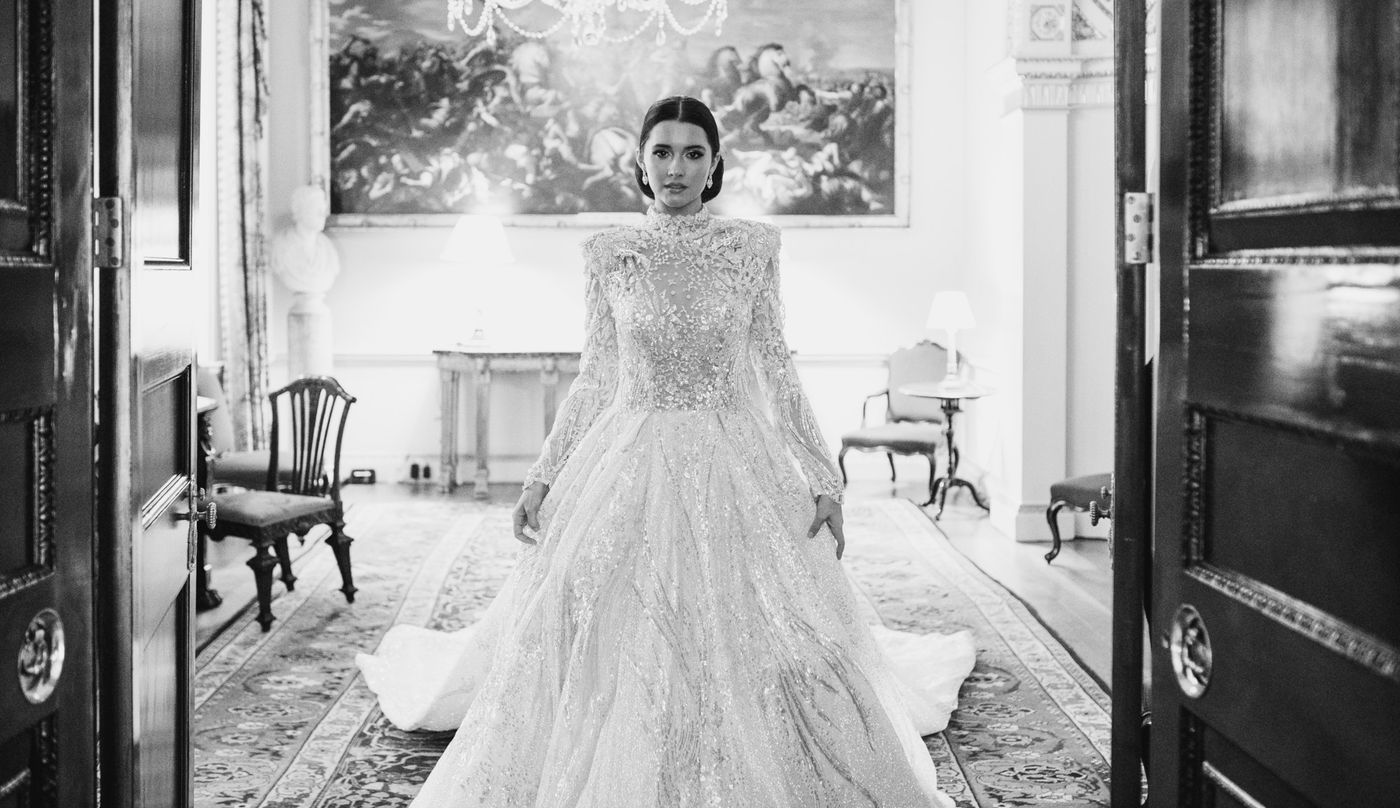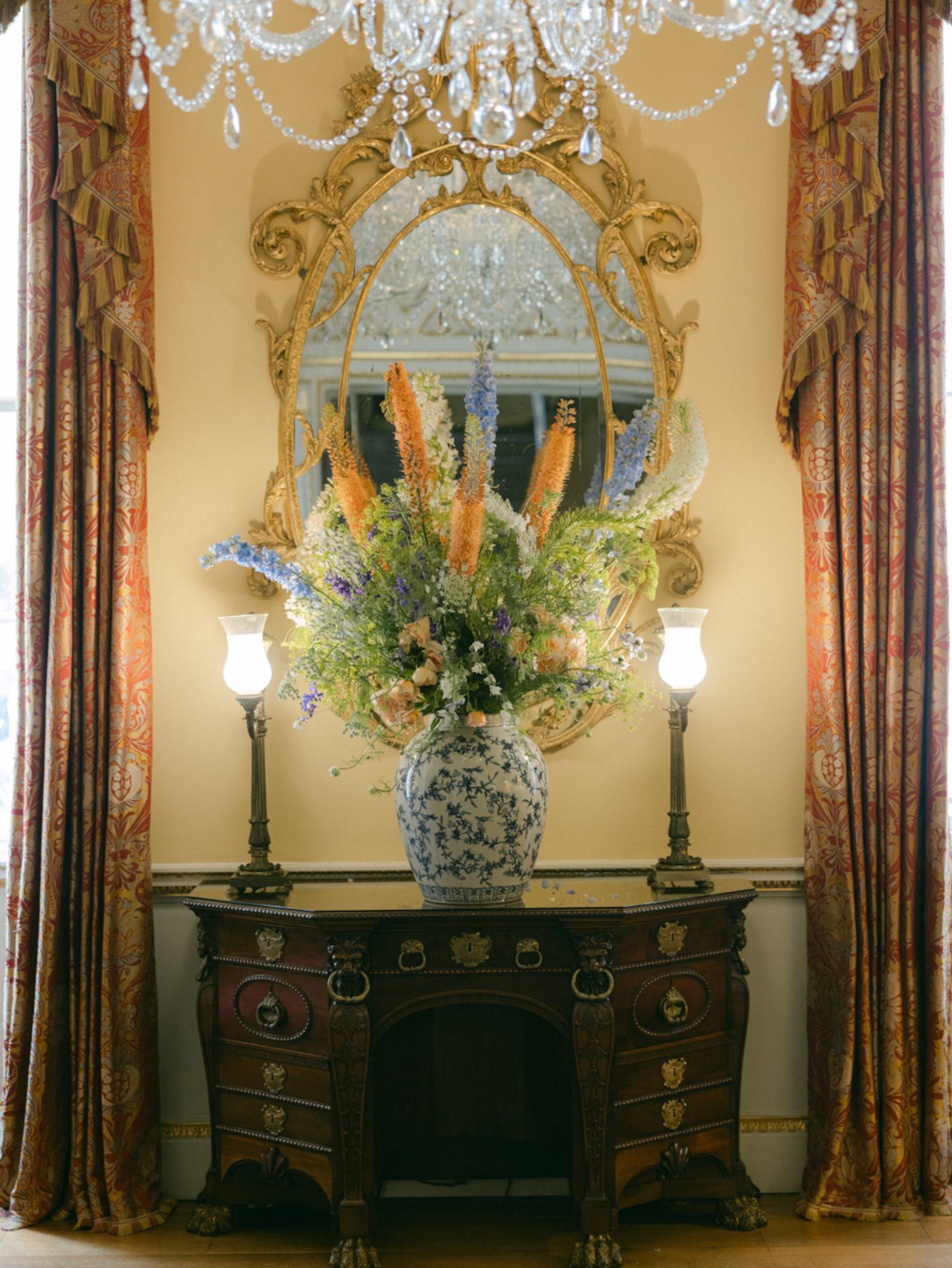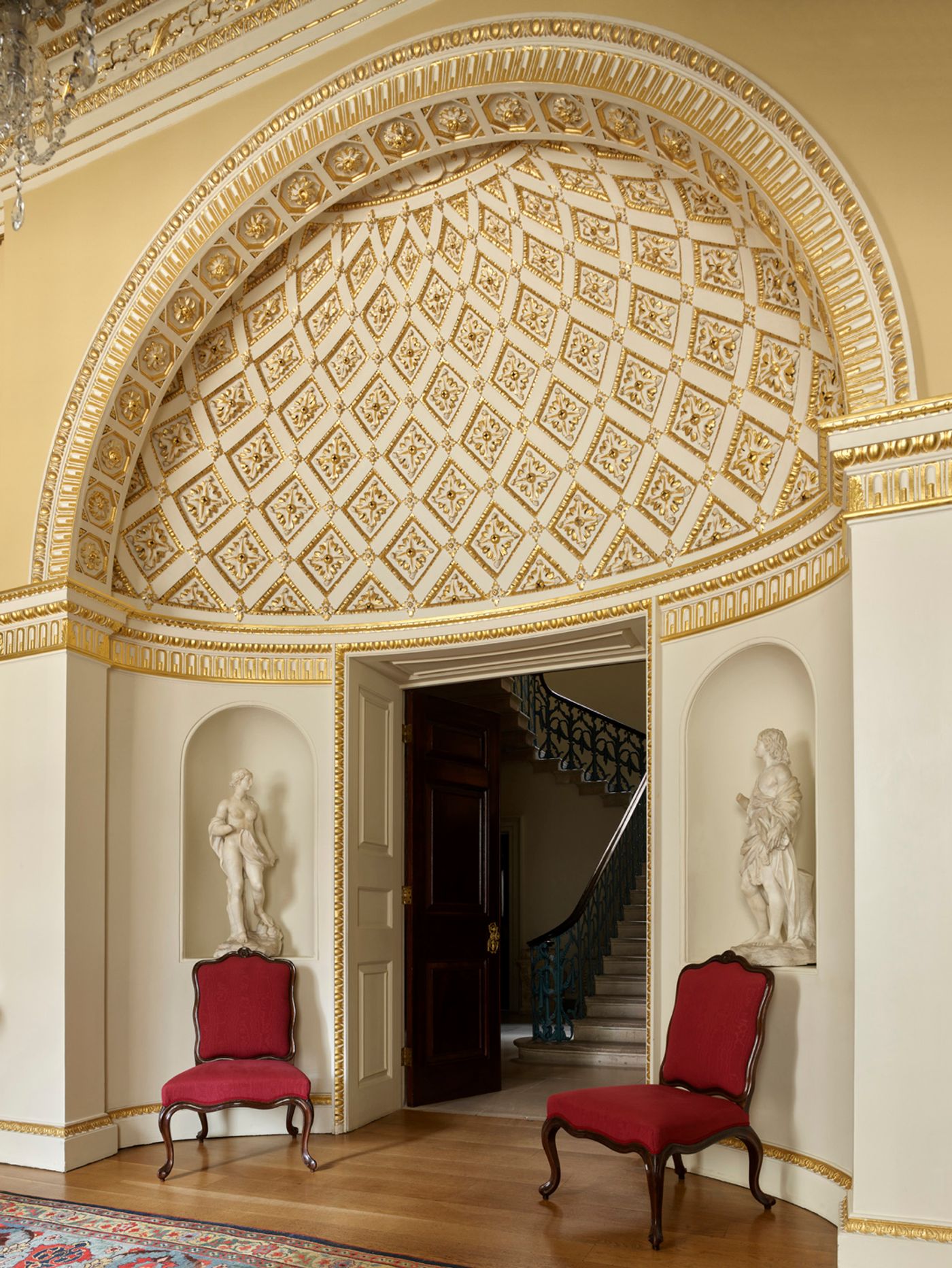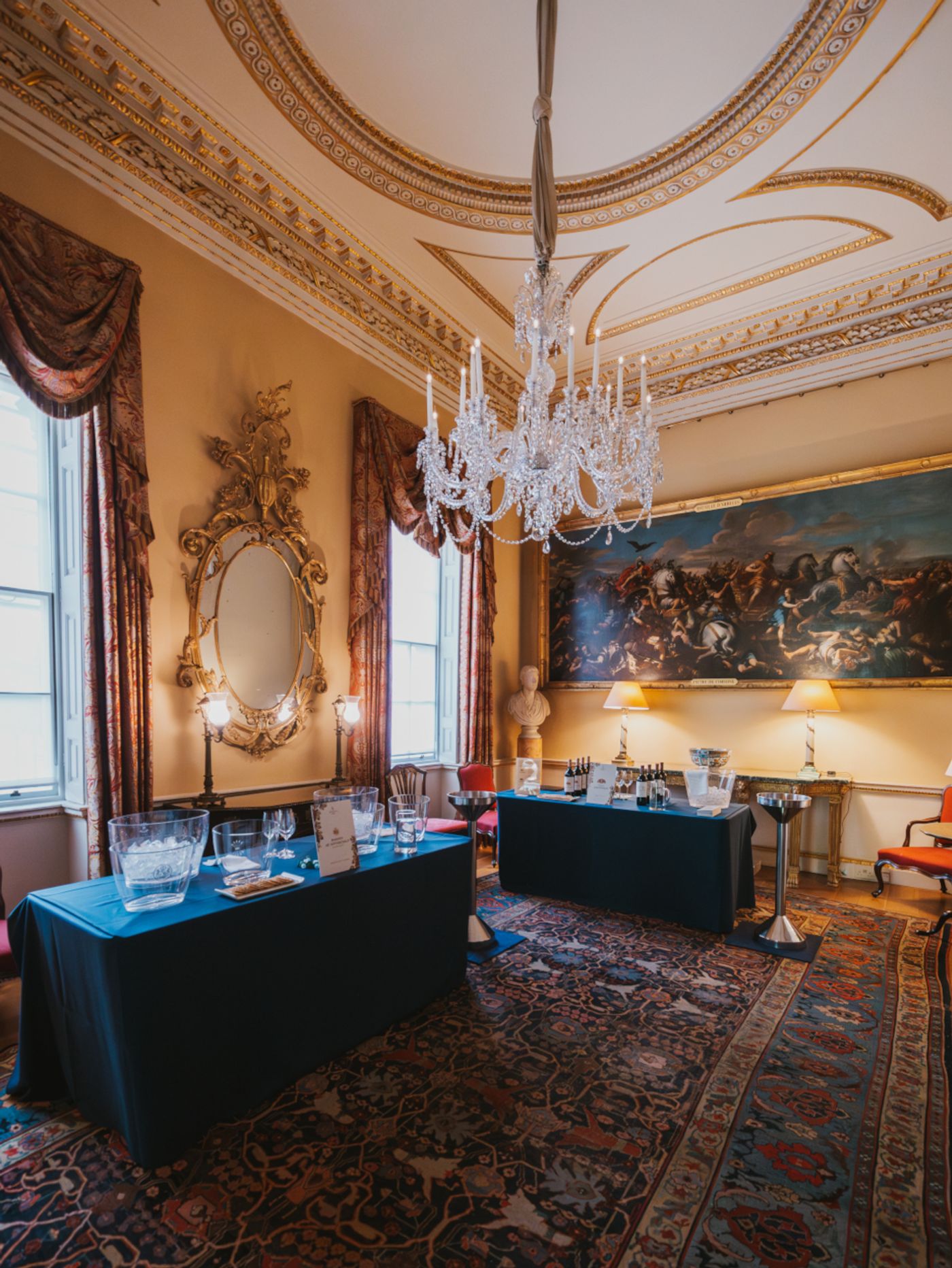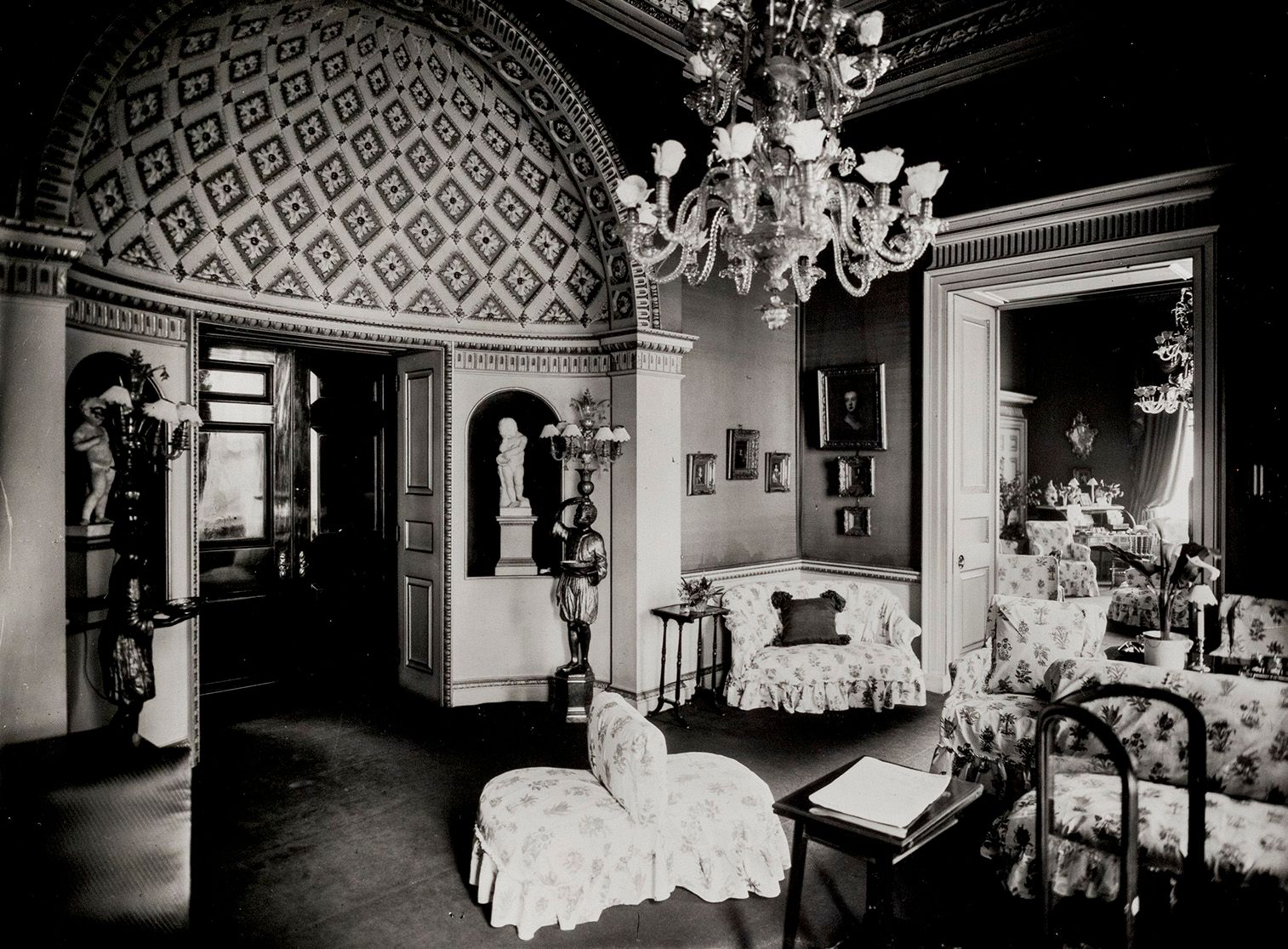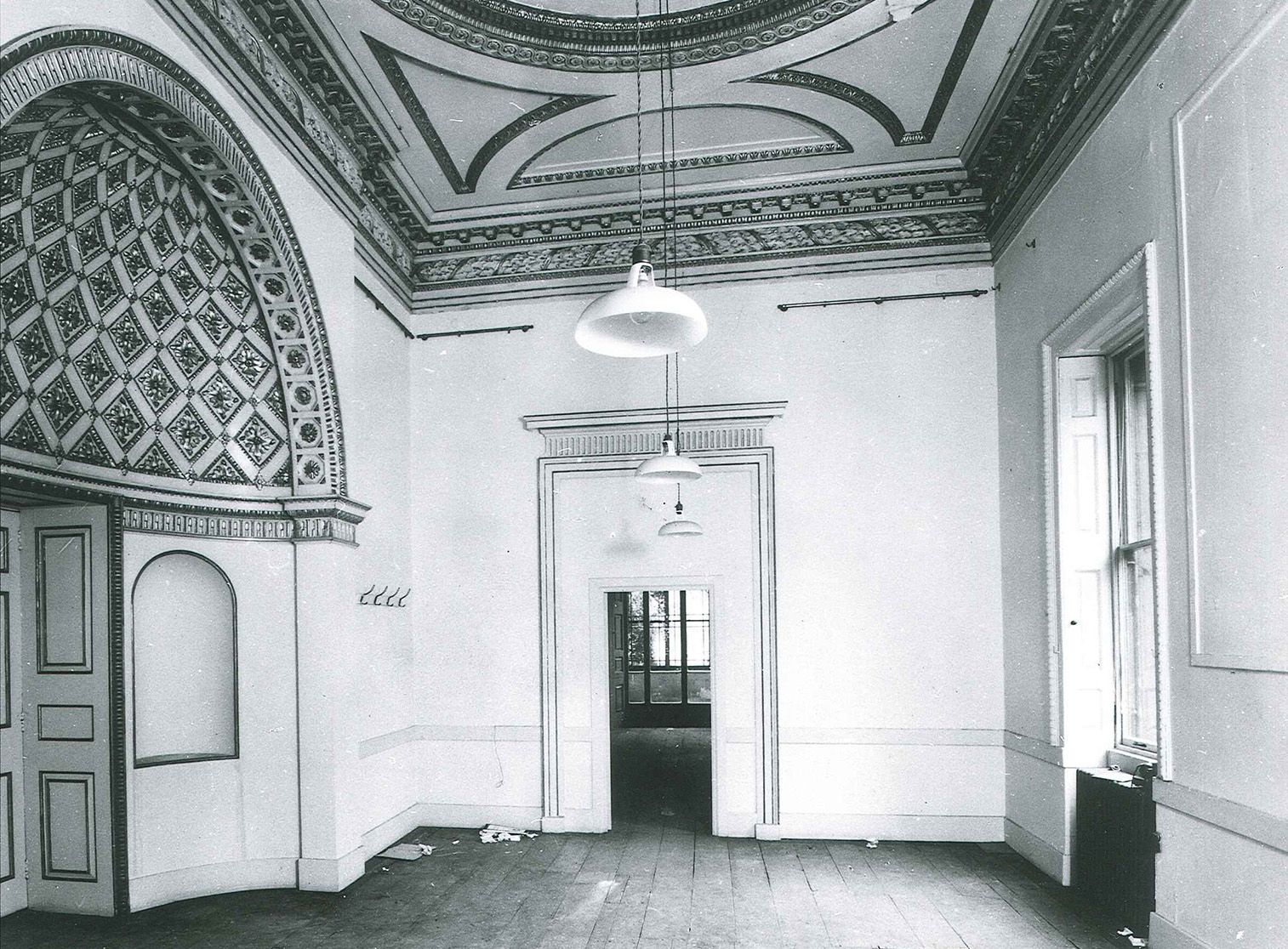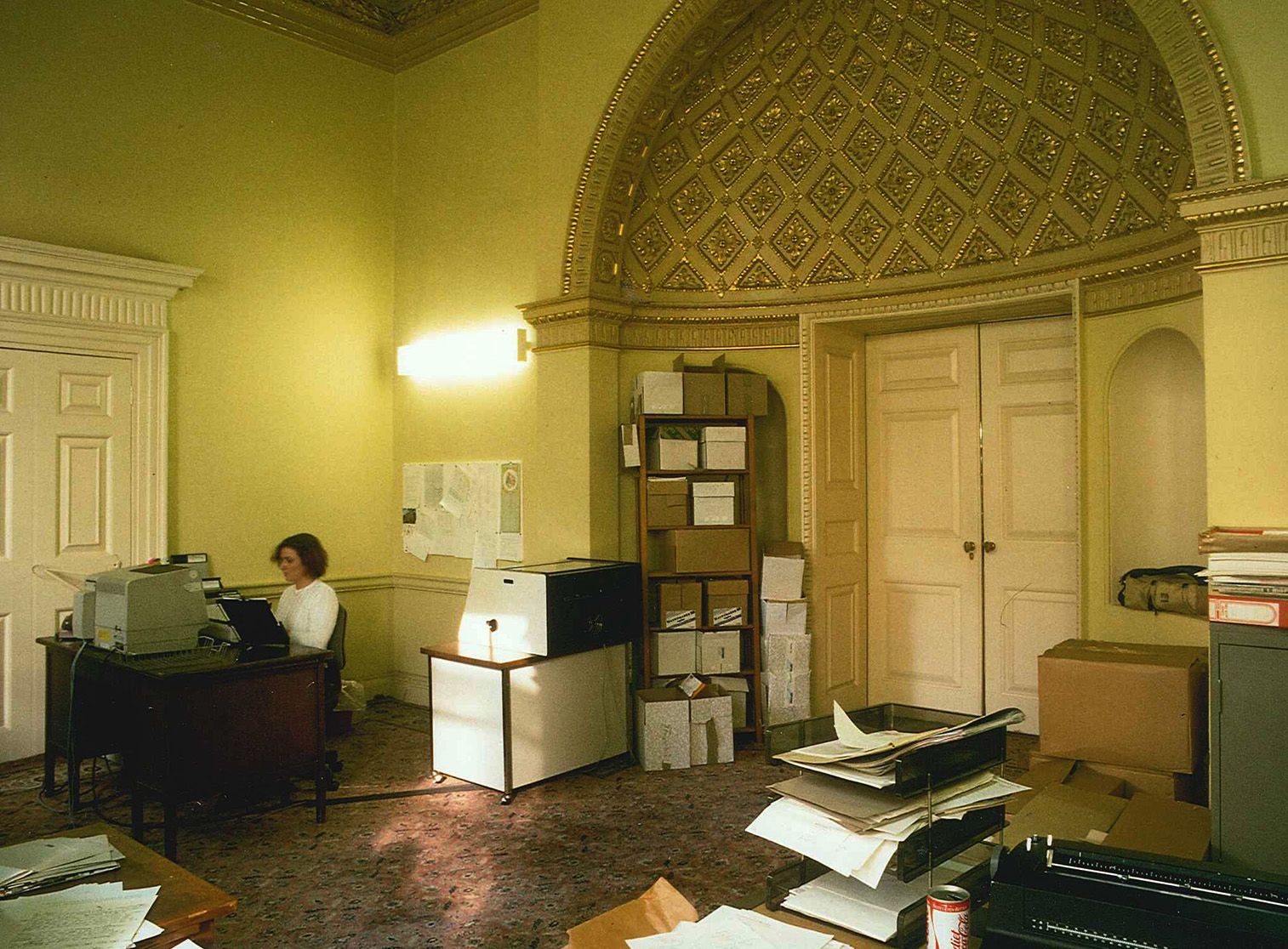 More about the Ante Room
The main architectural feature of the Ante Room is the striking semi-circular alcove with diagonal coffering which frames the set of double doors leading out to the Staircase Hall. Originally, this alcove was designed to contain a sideboard and access to the room would have been via two doors in the wall on either side. A fireplace stood where the double doors currently lead through to the adjoining Library.
The room was changed to its current arrangement during the time of the Second Earl Spencer who commissioned the architect Henry Holland to carry out alterations to the house in the 1780s. At the same time, the original dark green colour scheme was lightened. The current Naples yellow on the walls was therefore selected to help blend these two phases of the room's decoration.
John Vardy's original ceiling has survived all of these changes and is in the Palladian style that was fashionable in the first half of the eighteenth century. The alcove is inspired by that of the Roman Temple of Venus and Roma and similar alcoves were used by William Kent at Holkham Hall and Lord Burlington at Chiswick Villa – two other icons of the Palladian style.
The original skirting and chair rail were removed from the room in 1941 and had to be recreated by Dick Reid and his team of carvers during the 1980s restoration. Sign Up to our Newsletter
Sign up to our newsletter if you would like to receive updates about the house and details of any upcoming special tours and public events.